KUU E3950 Portable Laptop 13.3" 6GB DDR3, 128GB SSD, Windows 10
Description
Name:13.3 inch FHD Screen Laptop
Usage:Ultraportable & PerformantCouleur
Place Of Production
:
Germany
Shipped to:Merchant Free Shipping
High-performance thin and light notebook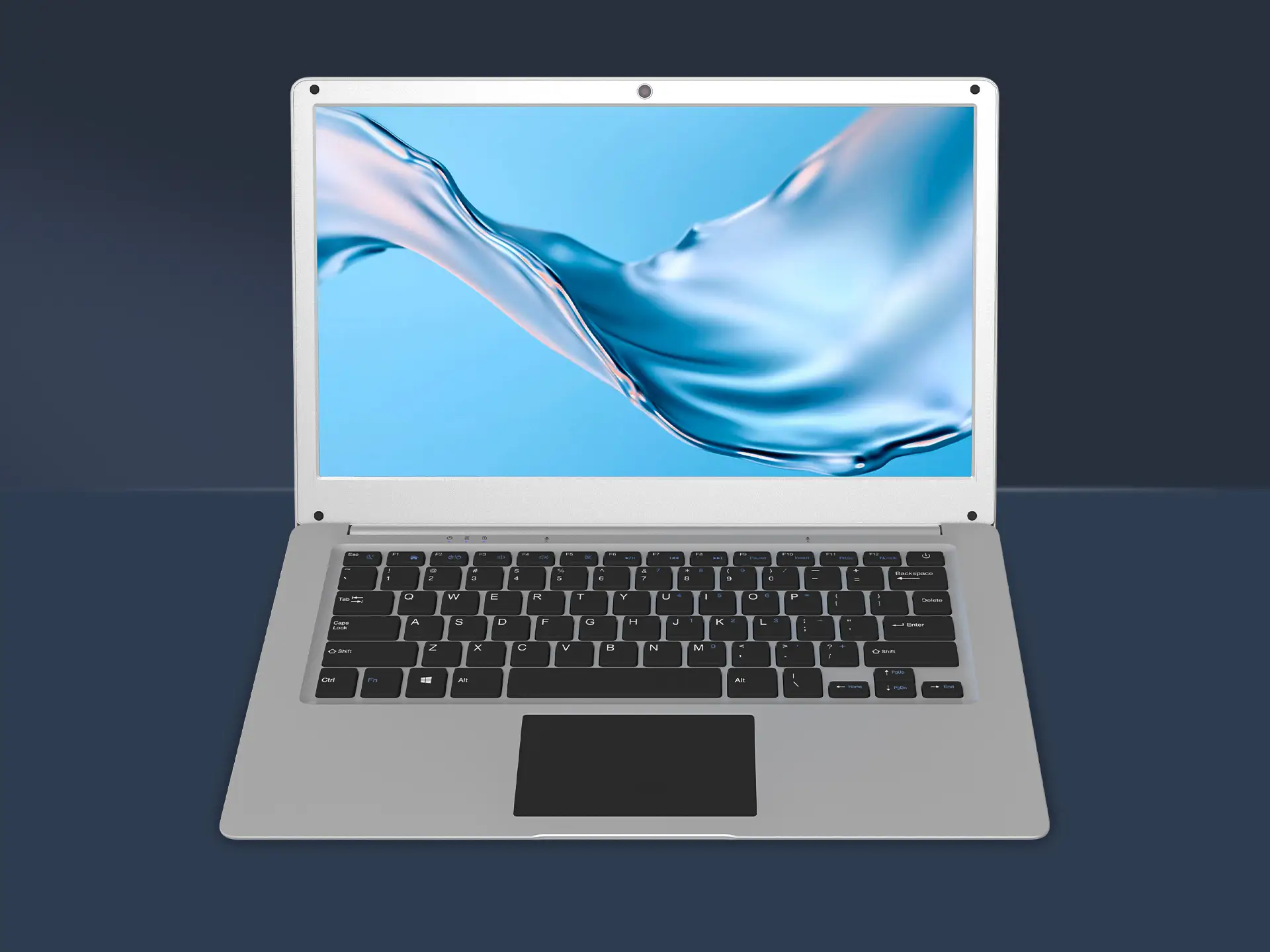 Intel Quad Core Processor
Equipped with Intel's new generation of Intel quad-core four threads. The performance is higher than the previous generation Cherry Trail platform, and the multitasking time is shorter.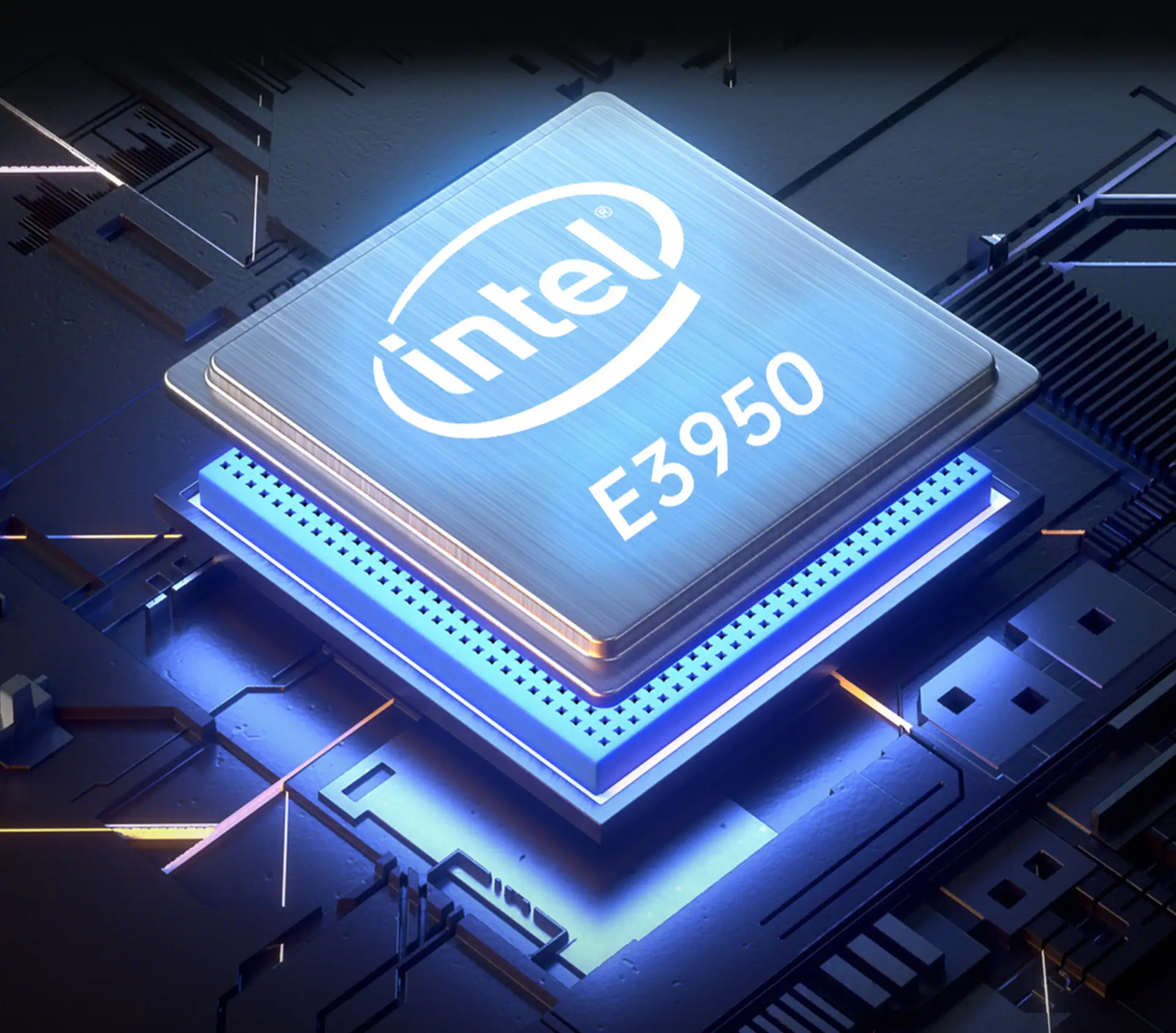 13.3-inch high-definition screen, 98% sRGB high color gamut, bright and vivid screen colors, showing delicate and realistic images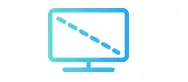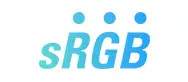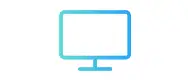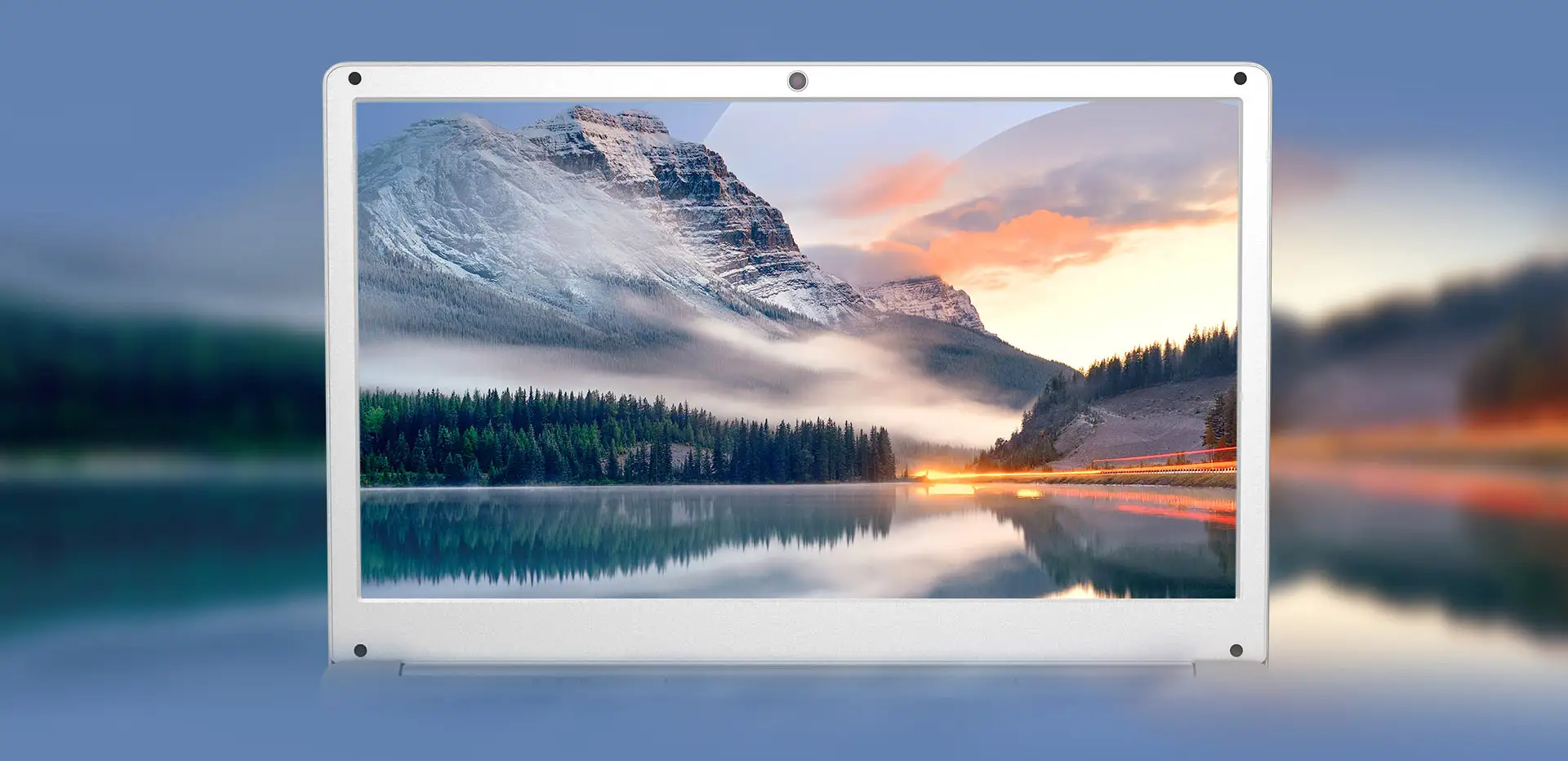 Fast response performance improvement
Equipped with 6GB large-capacity memory, 128GB storage, fast booting and reading and writing speed, low power consumption and low heat generation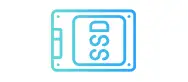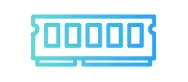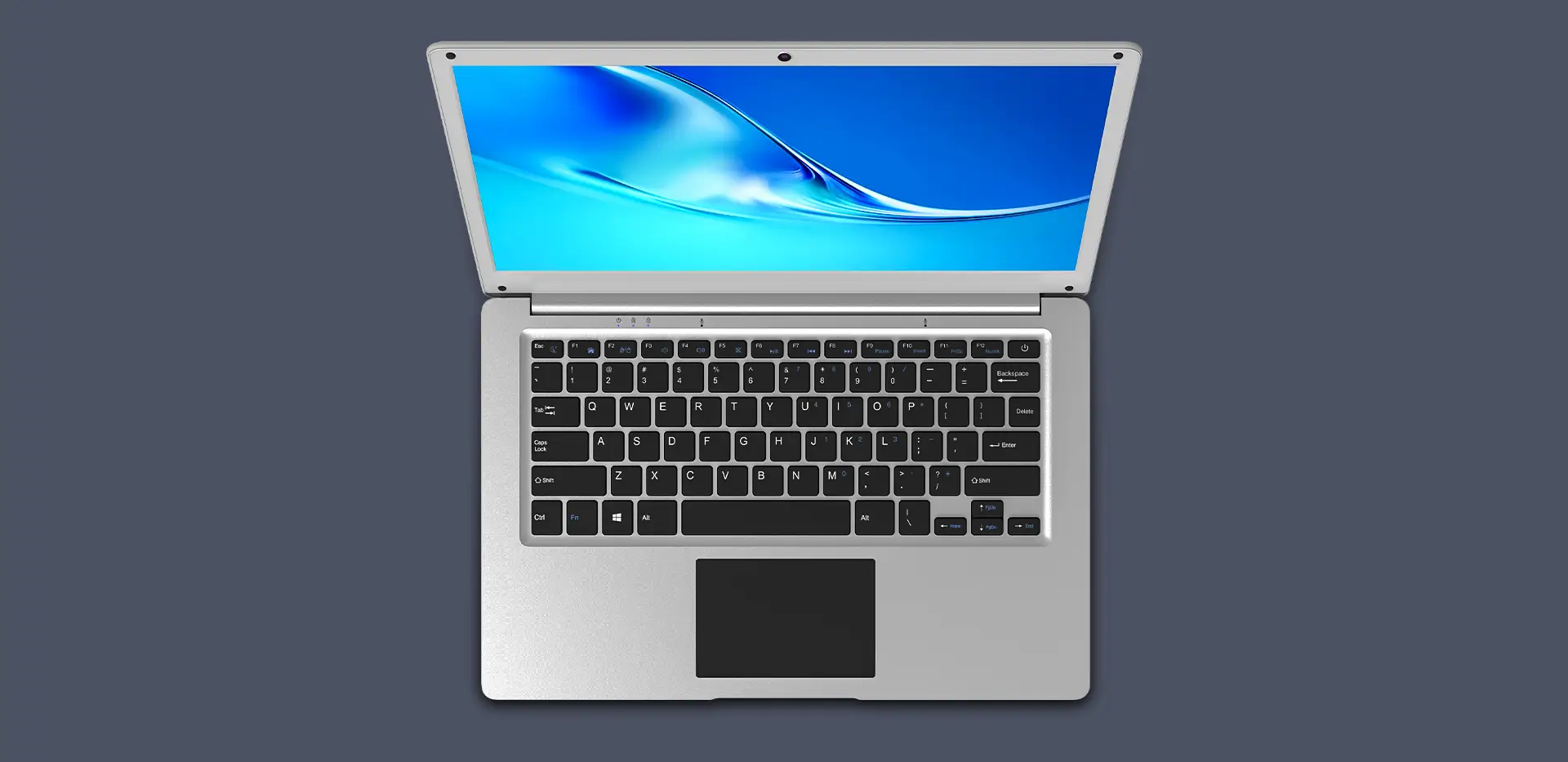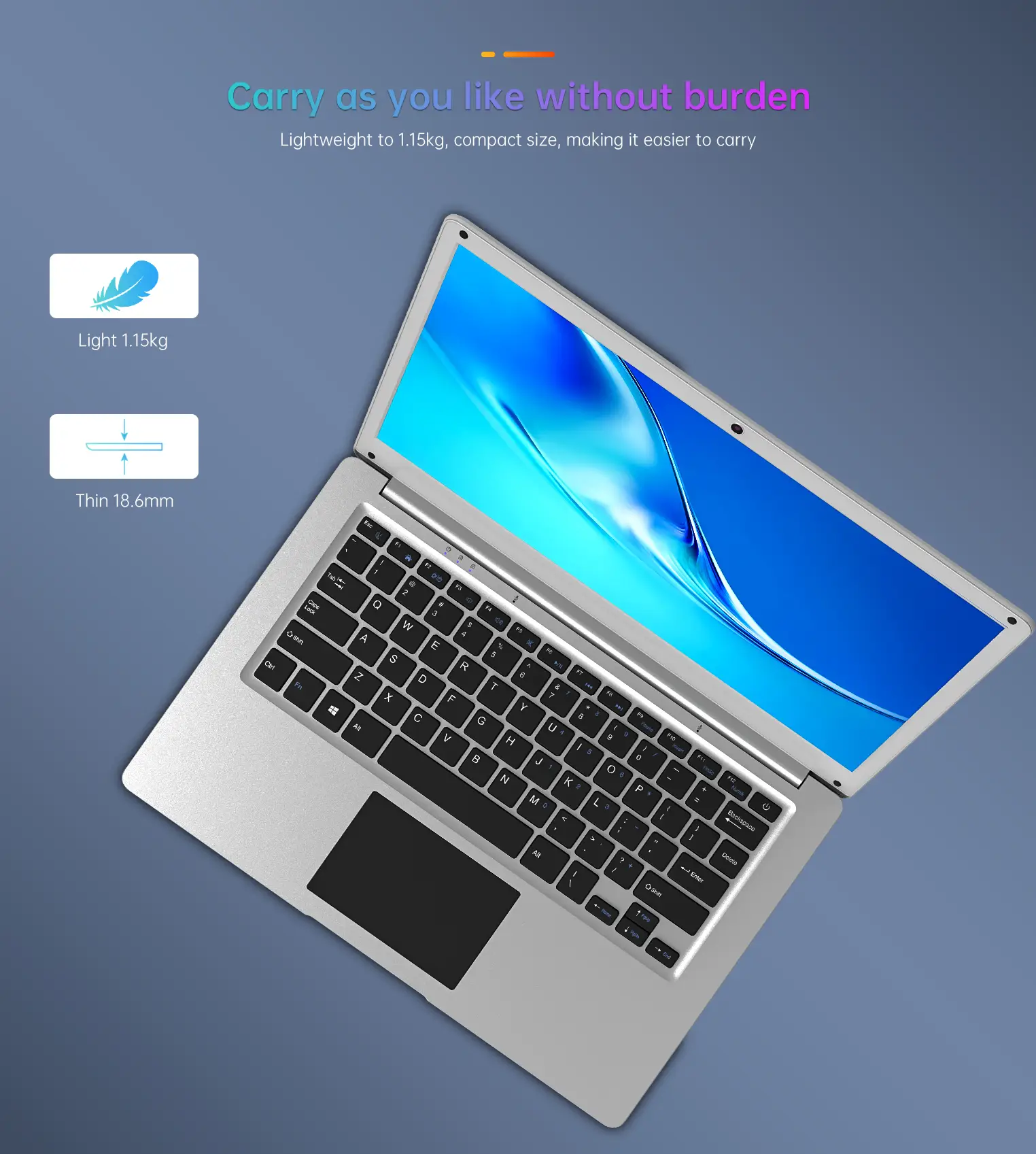 Carry as you like without burden
Lightweight to 1.15kg, compact size, making it easier to carry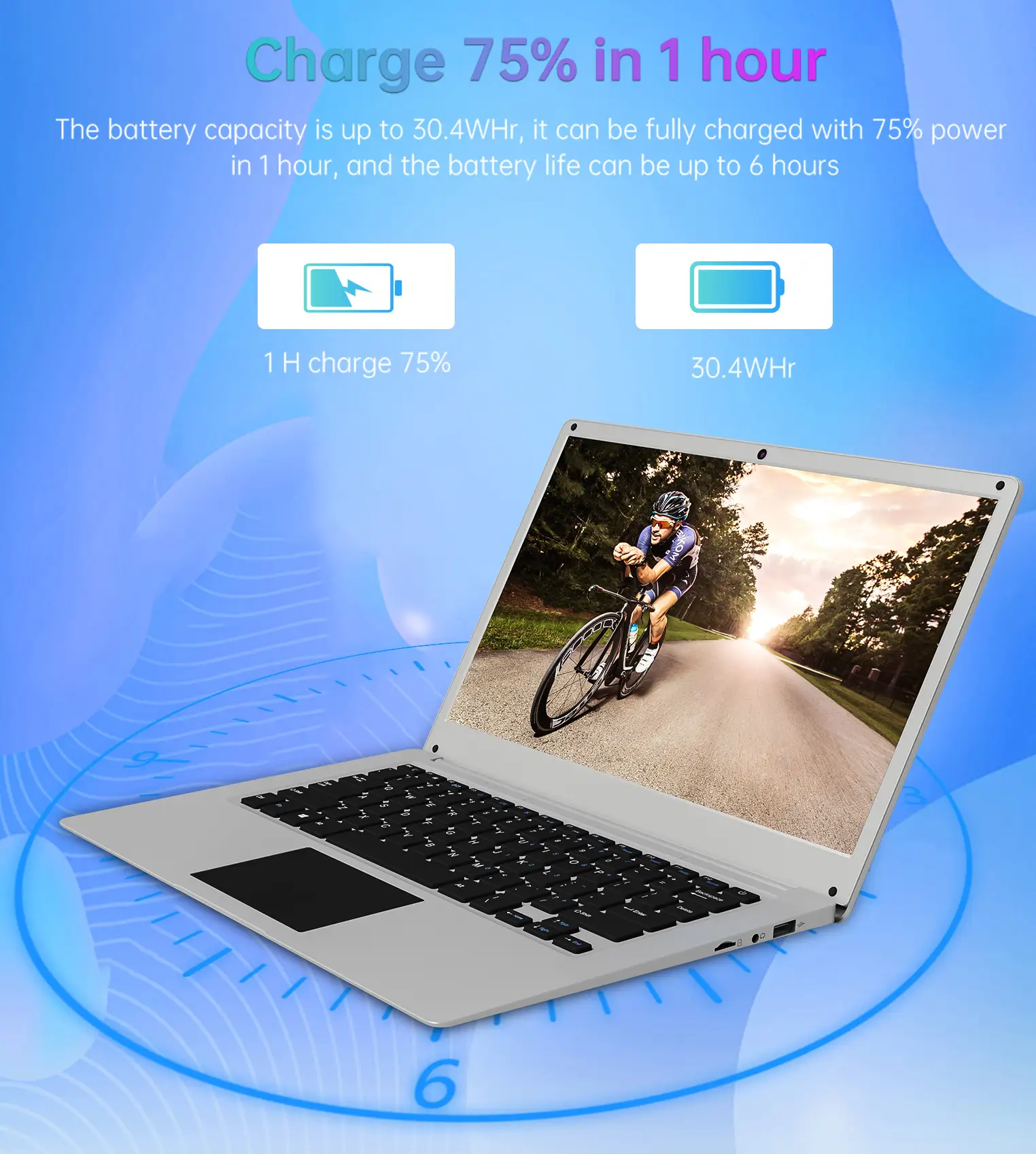 Charge 75% in 1 hour
The battery capacity is up to 30.4WHr, it can be fully charged with 75% power in 1 hour, and the battery life can be up to 6 hours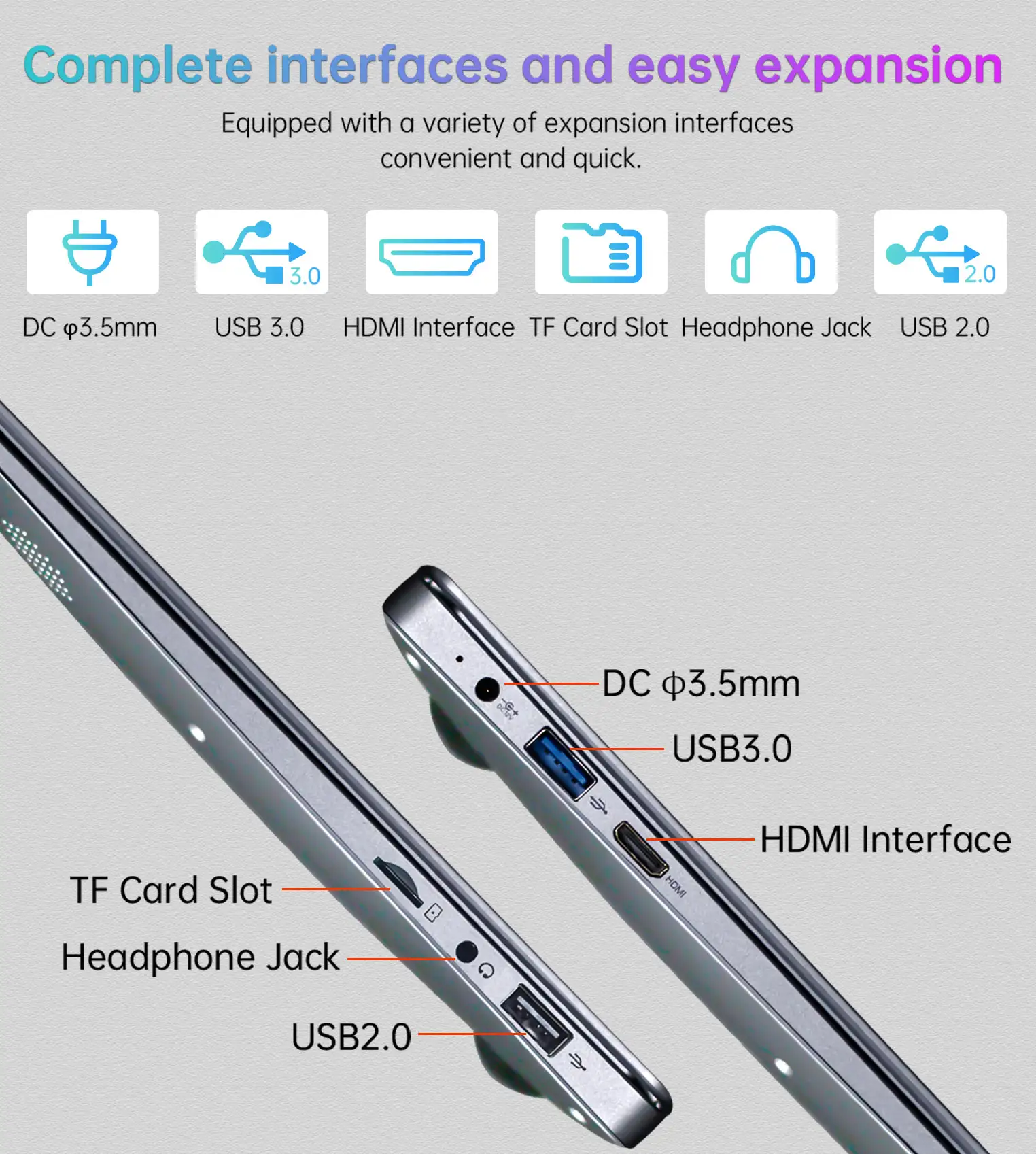 Complete interfaces and easy expansion
Equipped with a variety of expansion interfaces convenient and quick.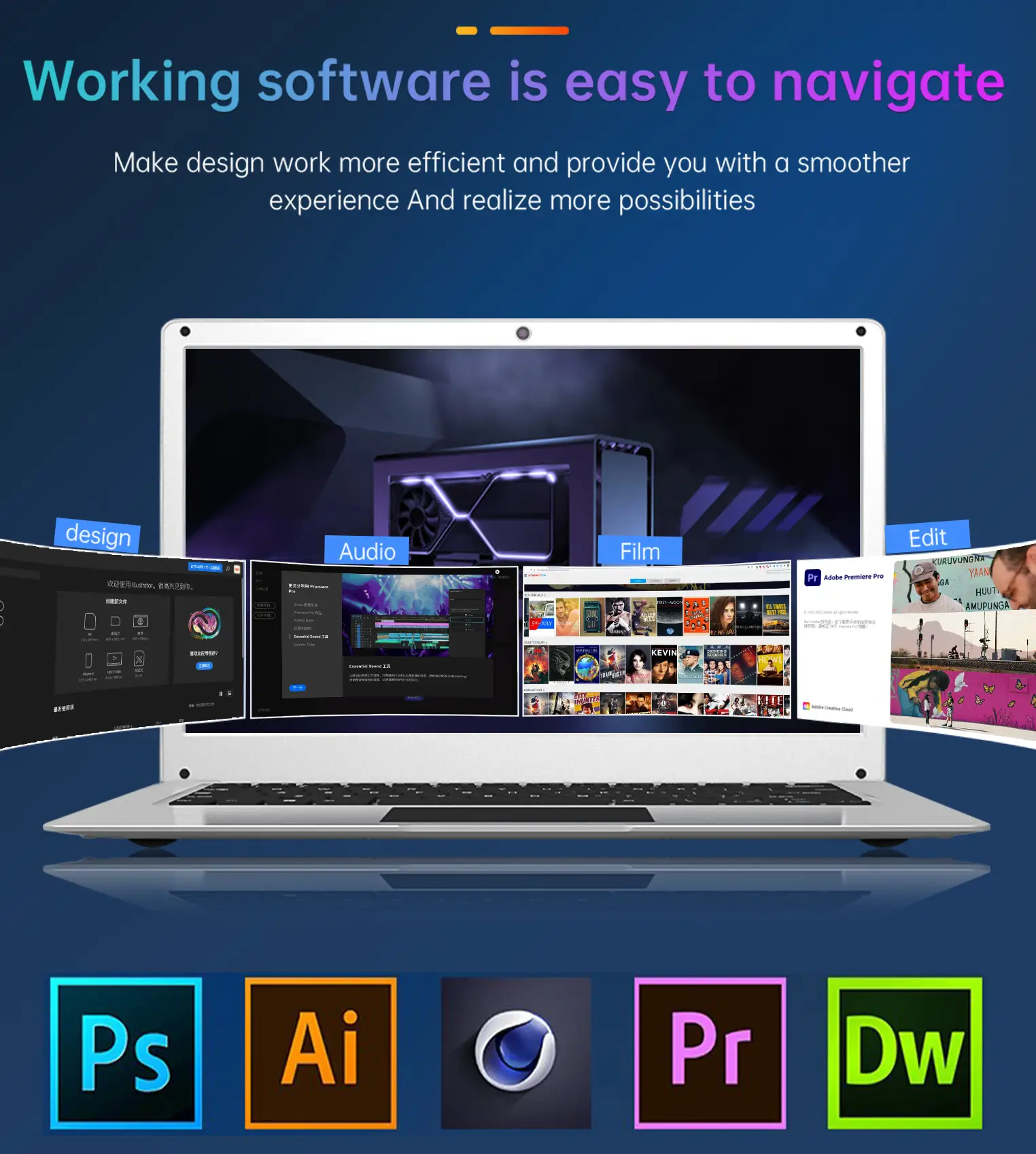 Working software is easy to navigate
Make design work more efficient and provide you with a smoother experience And realize more possibilities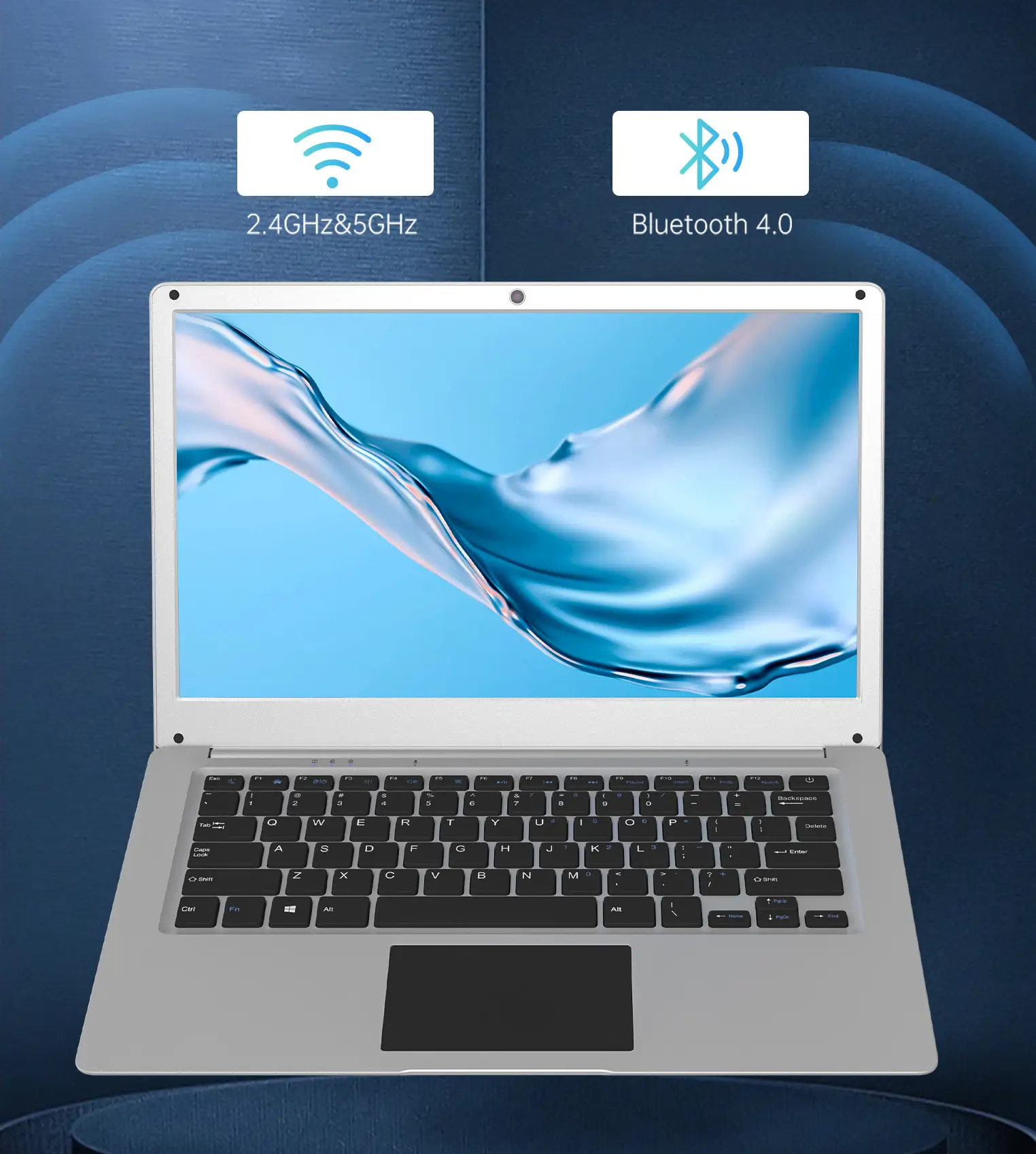 Dual-band wireless high-efficiency office
802.11AC wireless network card, 2.4&5GHz dual-frequency switching, anti-interference, fast speed, support multi-channel fast transmission in congested network environment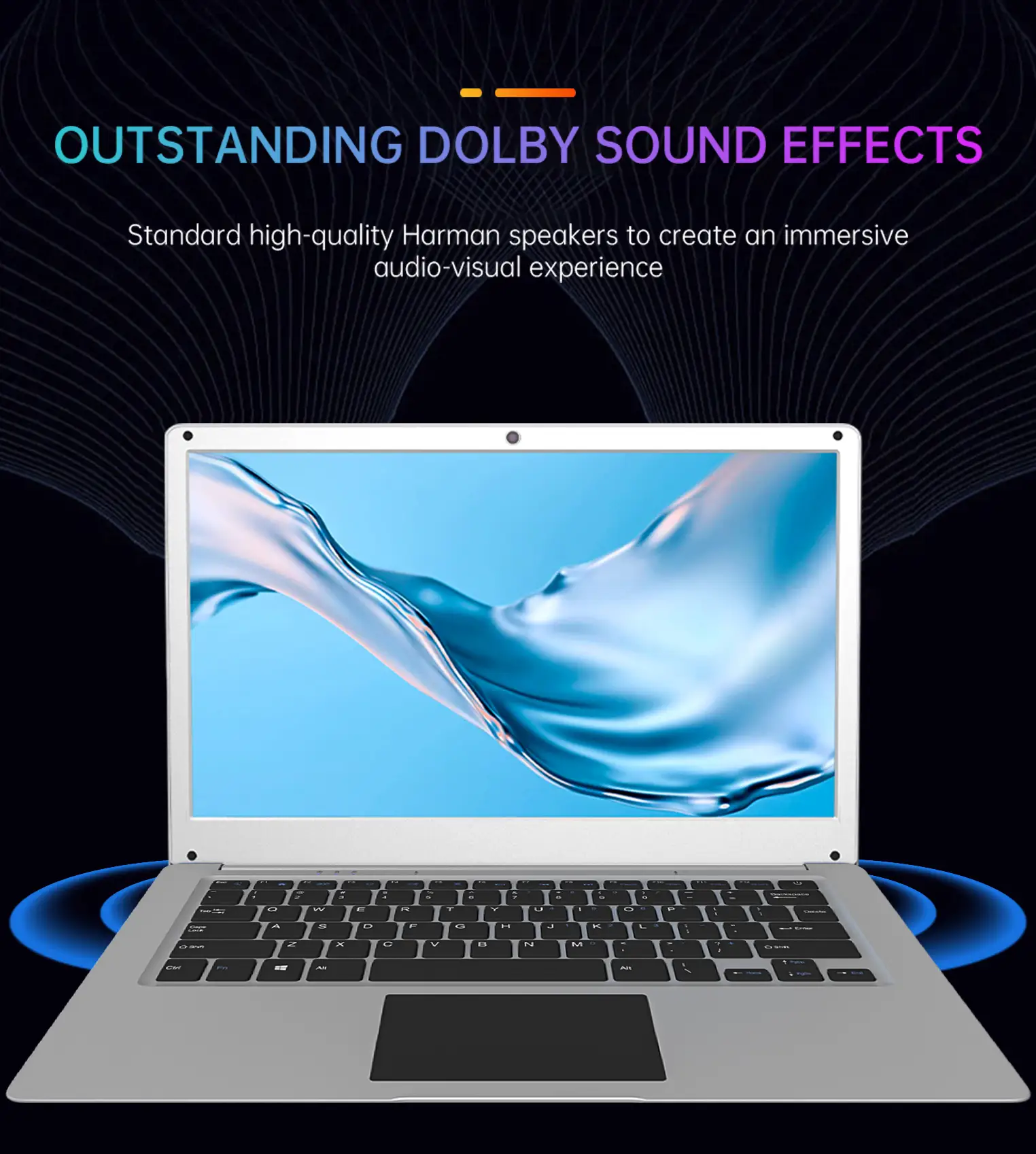 Outstanding Dolby sound effects
Standard high-quality Harman speakers to create an immersive audio-visual experience
Major Configuration
Type
Details
Descriptions
Remarks
Product Form
Product Form
Notebook
 
CPU
Type
 E3950
 
Speed
1.60 GHz  to 2.0 GHz
 
GPU
Type
Intel® HD Graphics 505
 
RAM
LPDDR3
6GB
 
Storage
eMMC
/
 
SSD
Yes
 
LCD
Screen Size
LCD 13.3 Inches
 
Screen Resolution
1366*768
 
Type
TN
 
Battery
Type
Lithium-ion polymer battery
 
Capacity
7.6V 4000mAH   30.4wh
 
Endurance
About 4h - 6h
 
Hardware
Type
Details
Descriptions
Remarks
Camera
Front
200W
USB
Microphone
Built-in
Yes
 
Speaker
Built-in
Yes, Left&Right
 
Sensors
Accelerometer
,MB reserved
 
Hall
Yes
 
Keyboard
Input
Yes
 
Touchpad
HID-I2C
Yes
 
LED
Power
Blue
 
Charging
Red&Green
charging red and full  green
Caps Lock
Blue
 
Button
Power
Yes
Keyboard
Connectivity
Type
Details
Descriptions
Remarks
Wi-Fi
Built-in
Wi-Fi 802.11 a/b/g/n
 
Bluetooth
Built-in
Yes,BT4.0
 
Interface
Type
Details
Descriptions
Remarks
SD Card
SD Solt
Micro TF ×1
 
HDMI
HDMI OUT
Micro HDMI ×1
 
DC
DC IN
φ3.5mm DC 12V/2A
 
Headphone
Audio
3.5mm with specker&microphone
 
USB
USB 2.0
USB A Type ×1
 
USB 3.0
USB A Type ×1
 
OS
Type
Details
Descriptions
Remarks
OS
Version
Windows10
 
Language
Multi-Language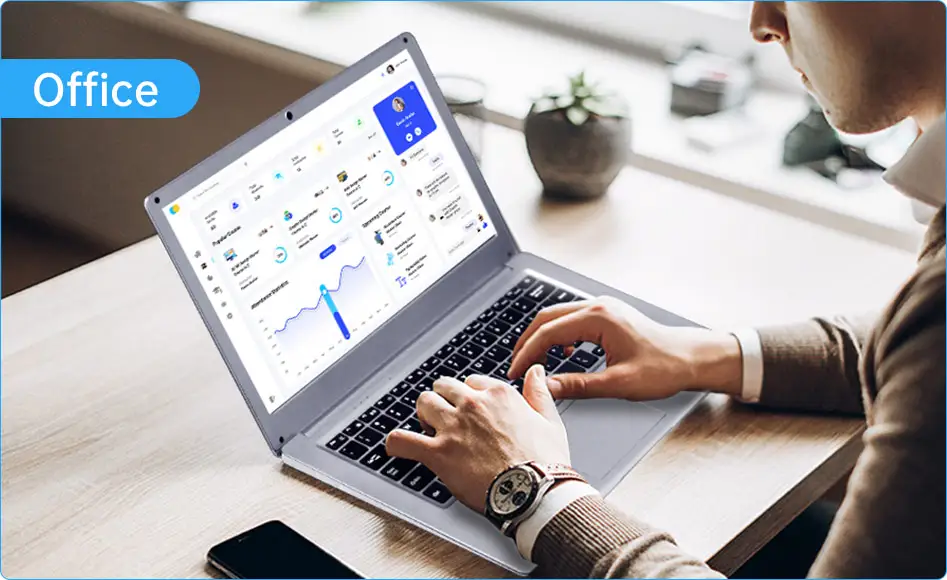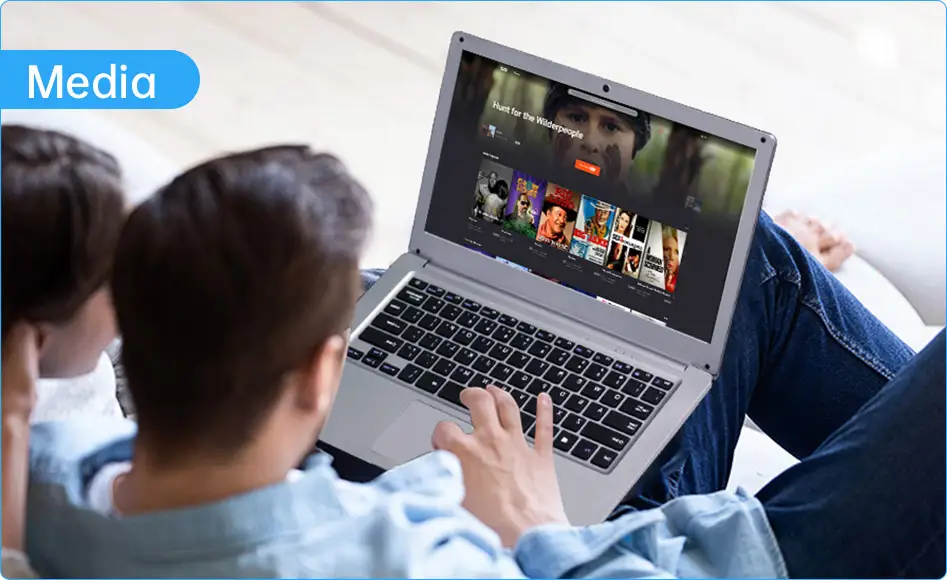 I purchased this laptop for troubleshooting and setup of various smarthome functions. I can carry it from room to room while setting up new devices. I also use it to run HomeAssistant in docker. I wanted something small enough that I would have no problems using it while on a ladder, in a crawlspace, etc. I was pleasantly surprised by its functionality, given the low price. It's a capable machine for most everyday tasks, excluding perhaps PC gaming, though it can actually run many simpler games very well.
I needed a laptop to operate a CNC that I purchased. and this one is what does everything I needed.
If I ever need another i would come back to them.
This laptop costed minimal money, but delivered features only more expensive laptops usually deliver. The download speeds on this laptop are incredible—we downloaded Minecraft in under a minute! The camera is also as good as laptops that are 4 times the price of this laptop, and the speaker has good sound that is audible at a distance. The screen brightness is also good, and the screen is a perfect size, portable but big enough that you don't need a display. The amount of storage and RAM is also incredible for the price (there are very few laptops that equal storage and RAM in this price range, especially computers with Windows 10). We looked at many budget laptops, and this was the best, we suggest buying it!
I received this laptop about three weeks ago and have not had any issues so far. I bought this laptop for my home-based business. I didn't need any major bells or whistles, just something simple and basic to get my work done. This laptop has definitely exceeded my expectations. It is lightweight and fits in my laptop tote with ease. The battery lasts for almost 5 hours on full charge, and it only takes about 2 1/2 hours to charge fully. I thought I would miss having a touchscreen, but to be honest, I don't even notice it. Overall, I will definitely recommend this laptop to anyone who needs a reliable computer for a decent price.
I needed something to help me manage my business expenses as well as something my son can use to do his school work. I decided to give this a try. I was extremely pleased. The screen is bright. The processor is very fast. Battery lasts a long time. You just can't find a computer with that much power for under $300. Very glad I made this purchase!