13.5 inch Ultra Thin Laptop KUU YOBOOK M Intel N4020 CPU, 6GB RAM+128GB SSD Student Laptop
Description
Type:Ultraportable & Performant
Place Of Production:Lithium-ion Polymer Battery
Material Of The Case:Plastic
Shipped to:Merchant Free Shipping
YOBOOK M-13.5 inch N4020 6GB RAM + 128GB SSD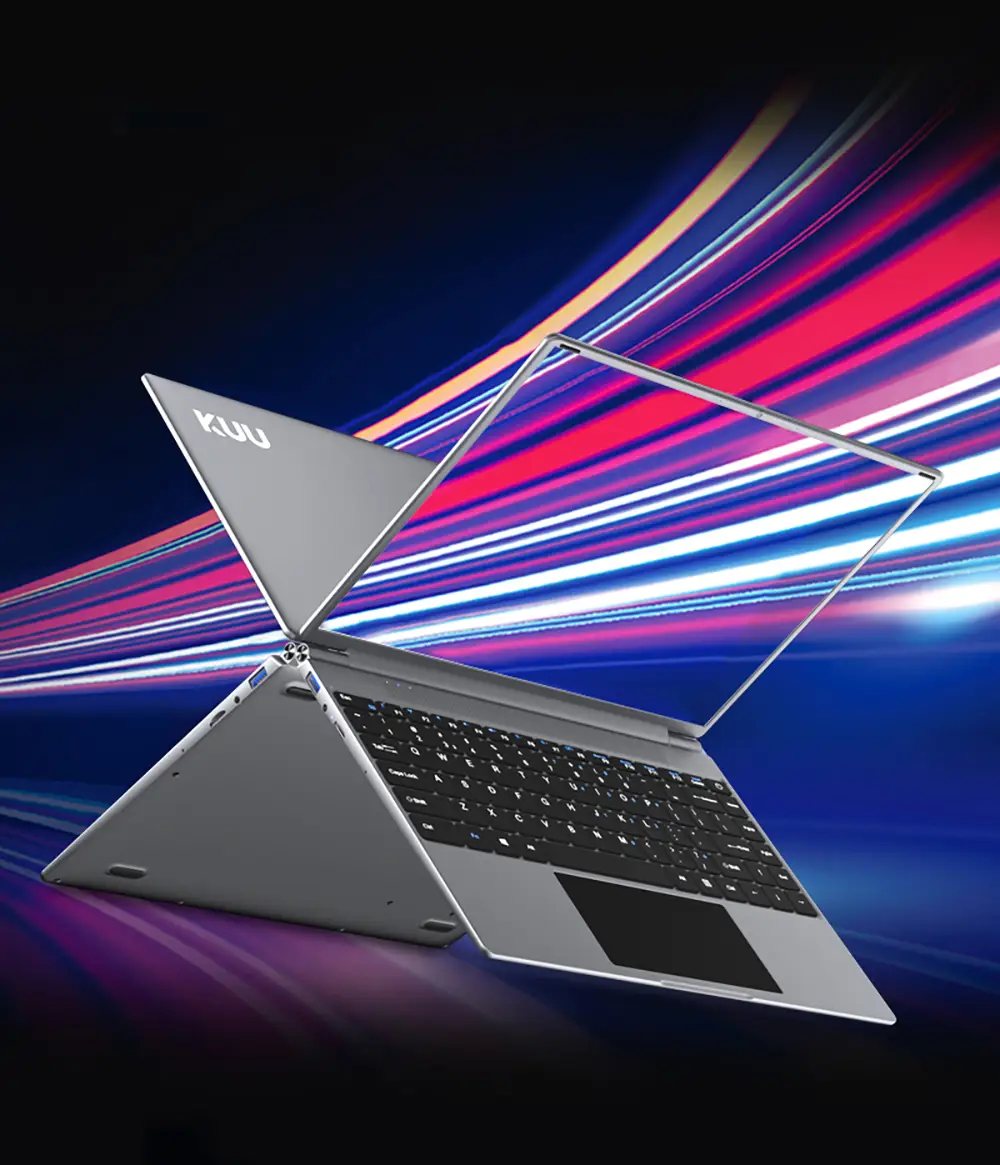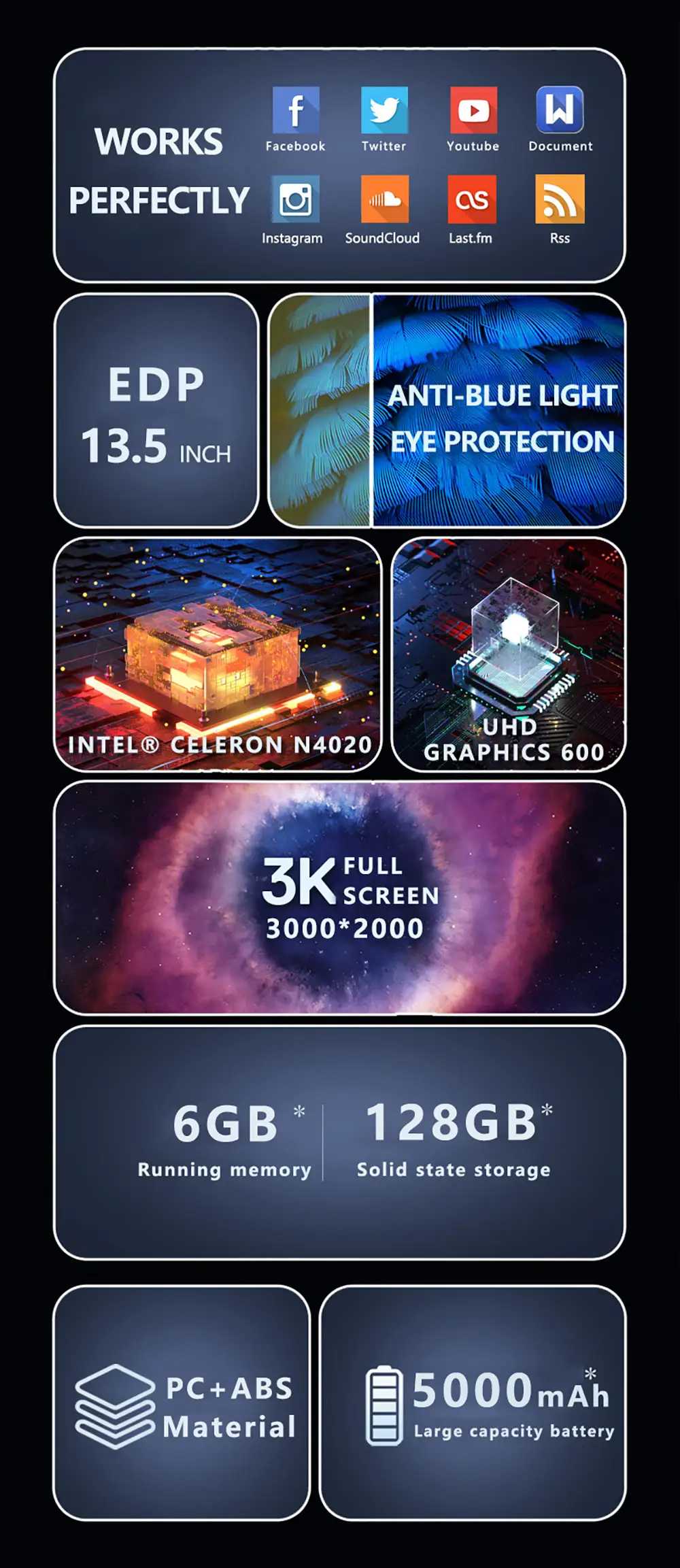 Slim full screen
13.5 Inch screen, wider field of view Lightweight and widescreen combination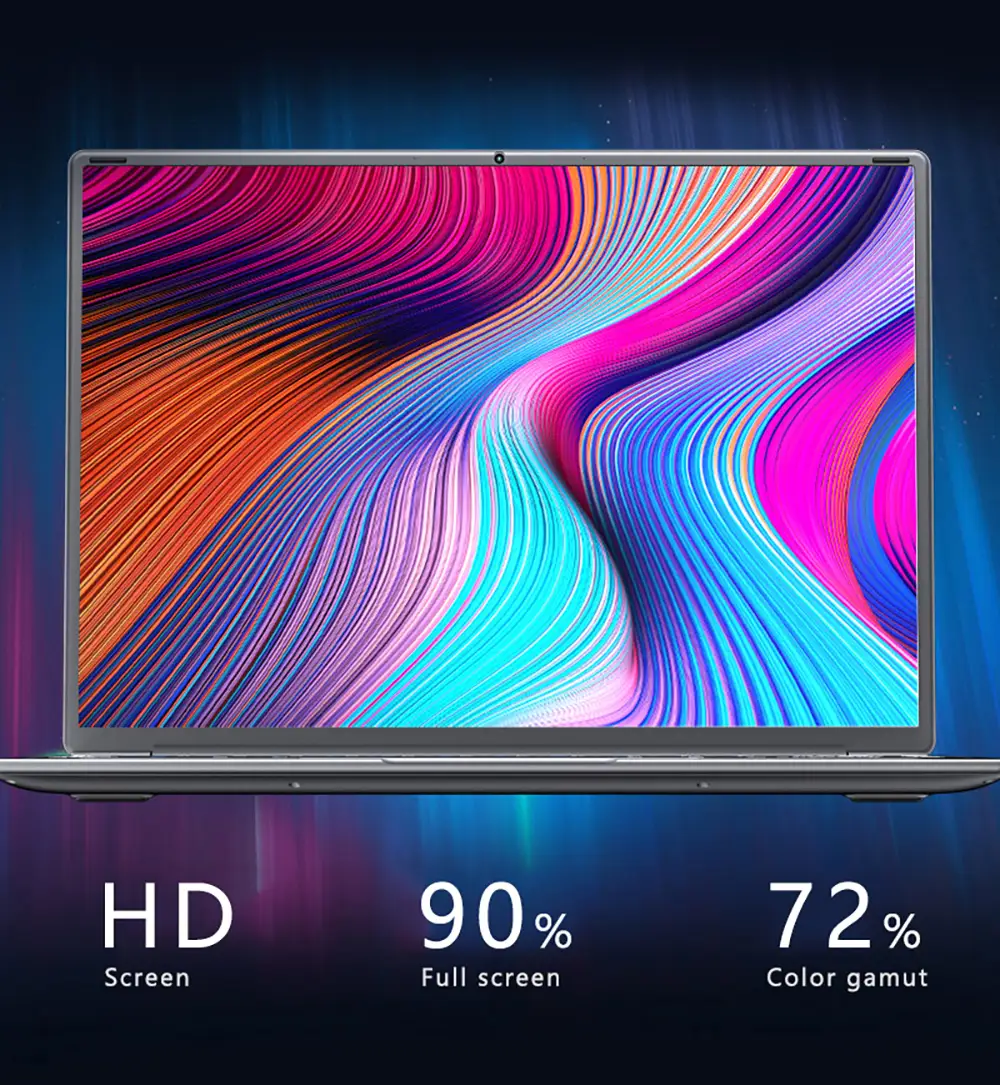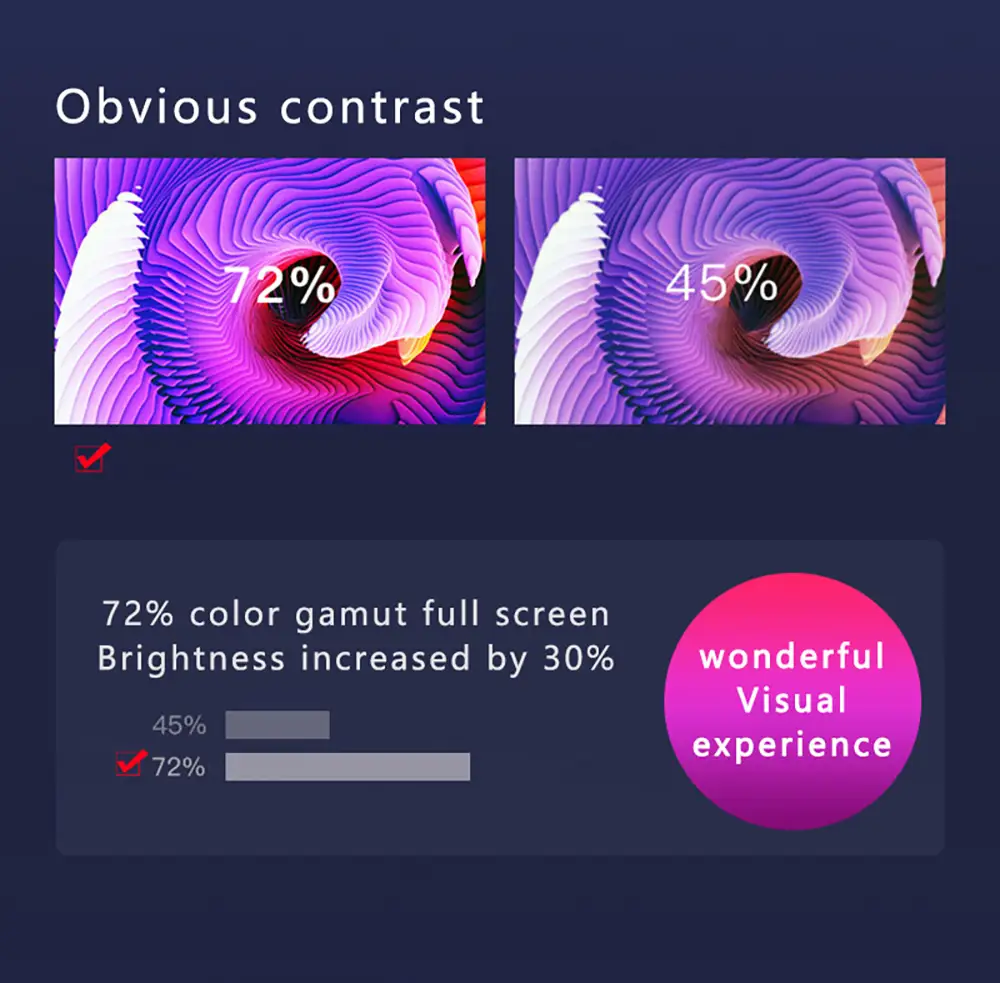 Intel® Celeron N4020
High-performance surging power; Multitasking easily switch without lag; 
Powerful performance and smooth operation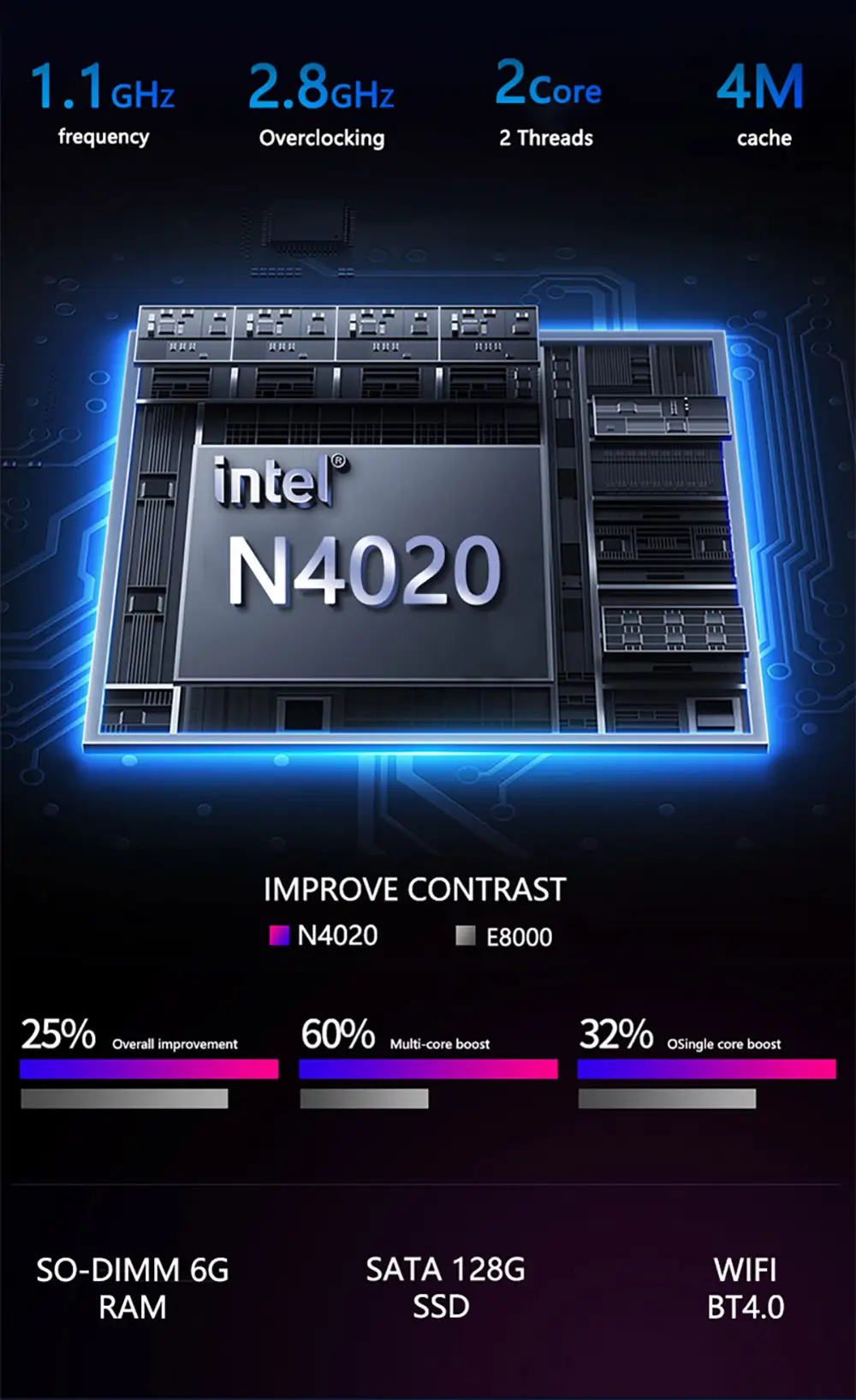 6G large memory. Do not get stuck
Multi-program switching does not freeze; Powerful performance and smooth operation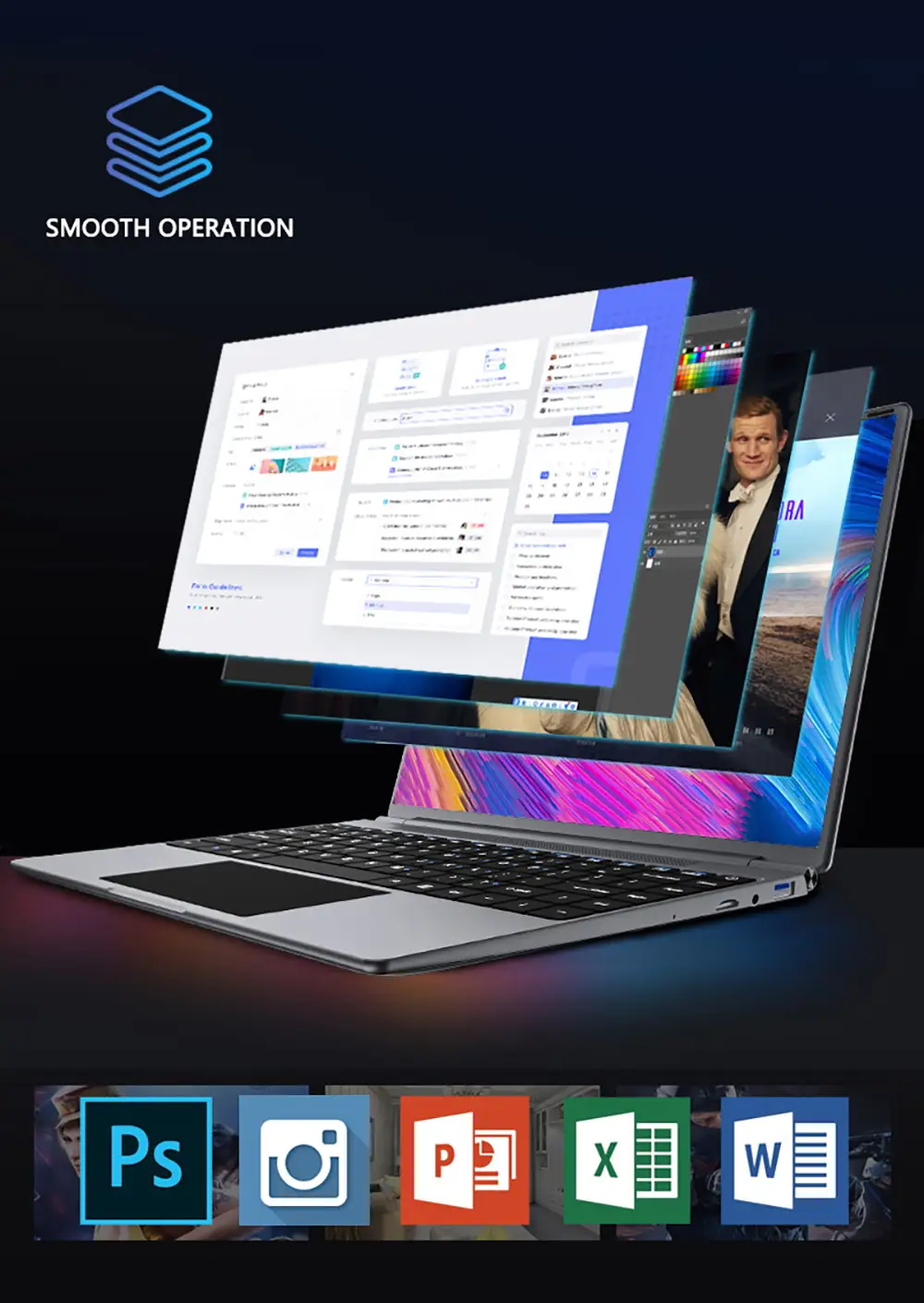 128G SATA SSD
Performance doubled
Whether it's booting the system or opening the program; Have been greatly improved; Wonder no longer wait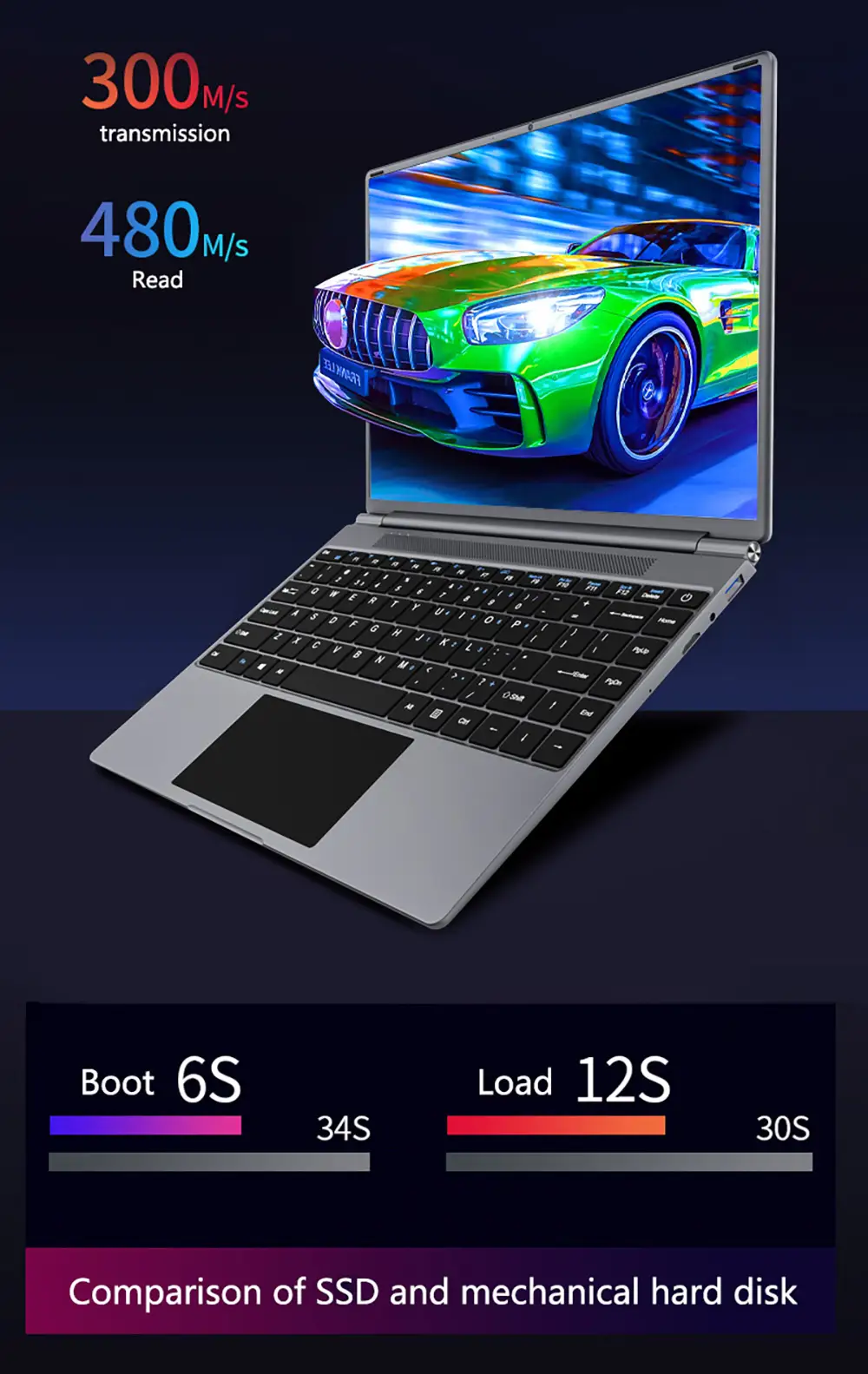 UHD graphics card 600
Performance doubled
Breakthrough graphics performance, the graphics display of creative applications in daily use bring you immersive feelings, and run faster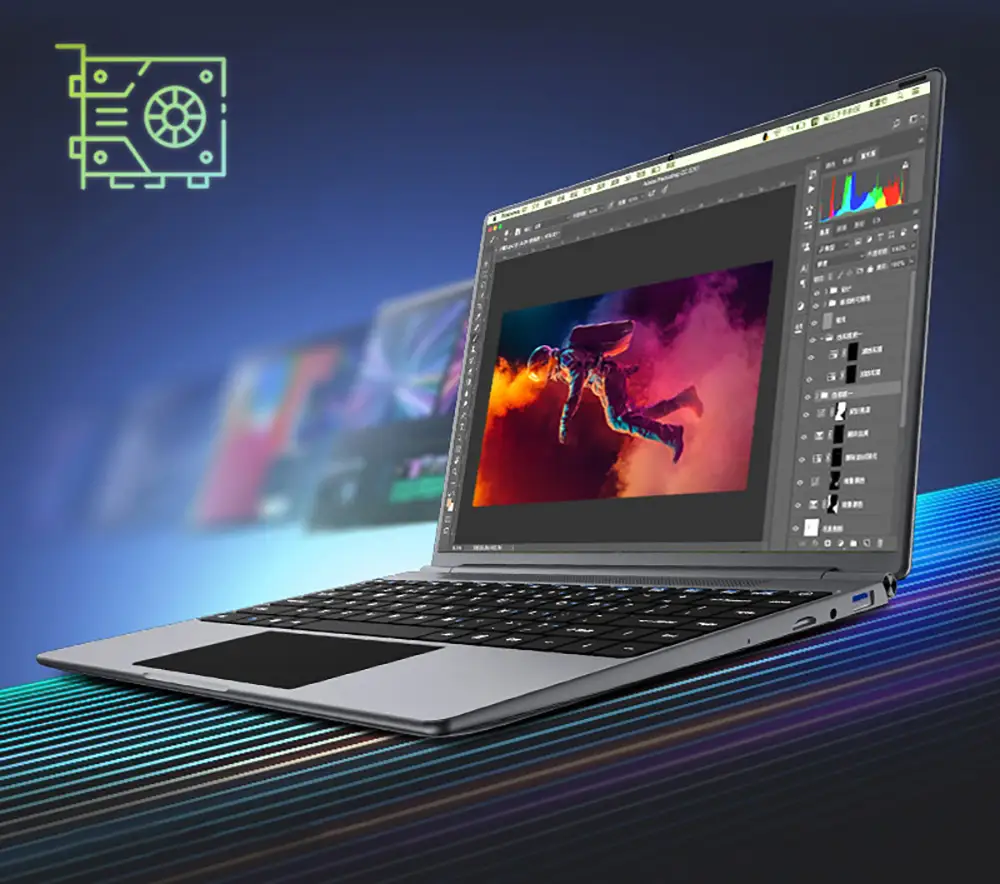 Strong strength
Performance doubled
Whether it's work creation or entertainment, let's have fun
Big battery fast charge
Performance doubled
38Wh Large-capacity battery brings long battery life; No anxiety when going out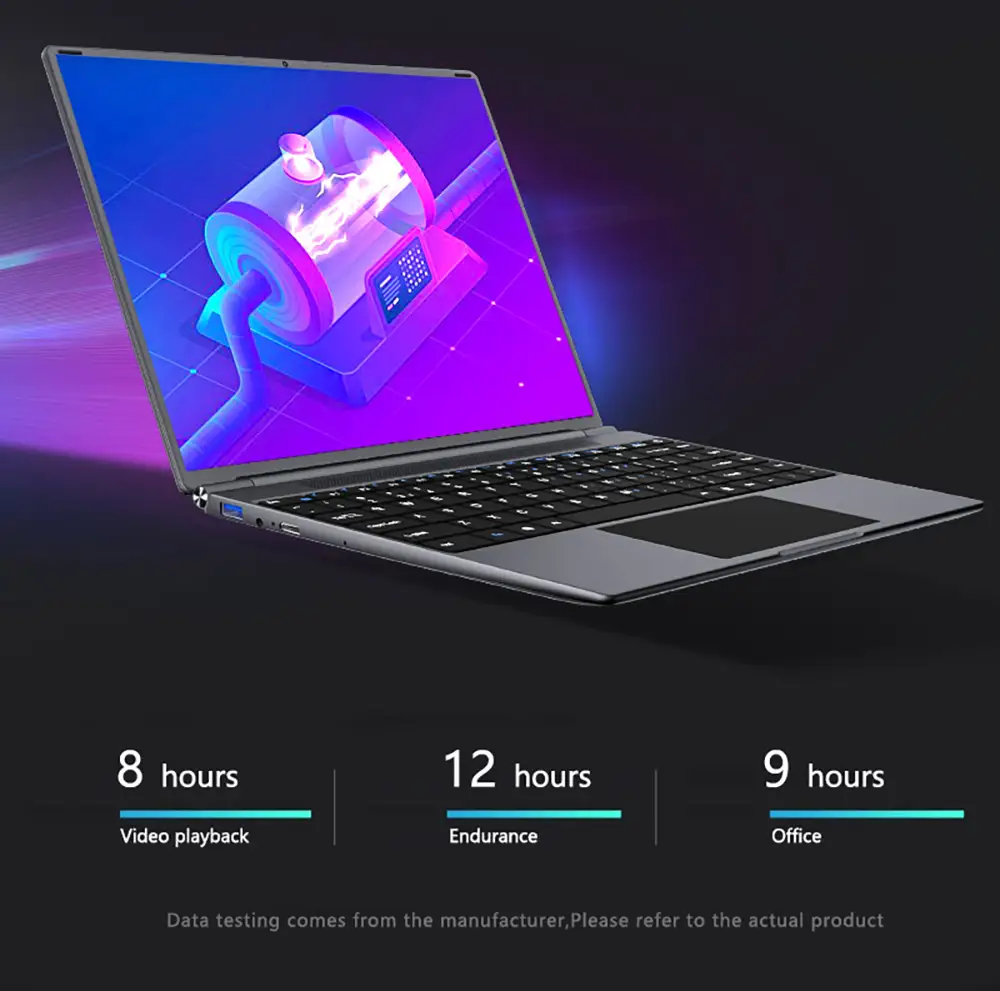 Wireless transmission
Performance doubled
WIFI+Bluetooth connection is more stable; Transmission speed is more smooth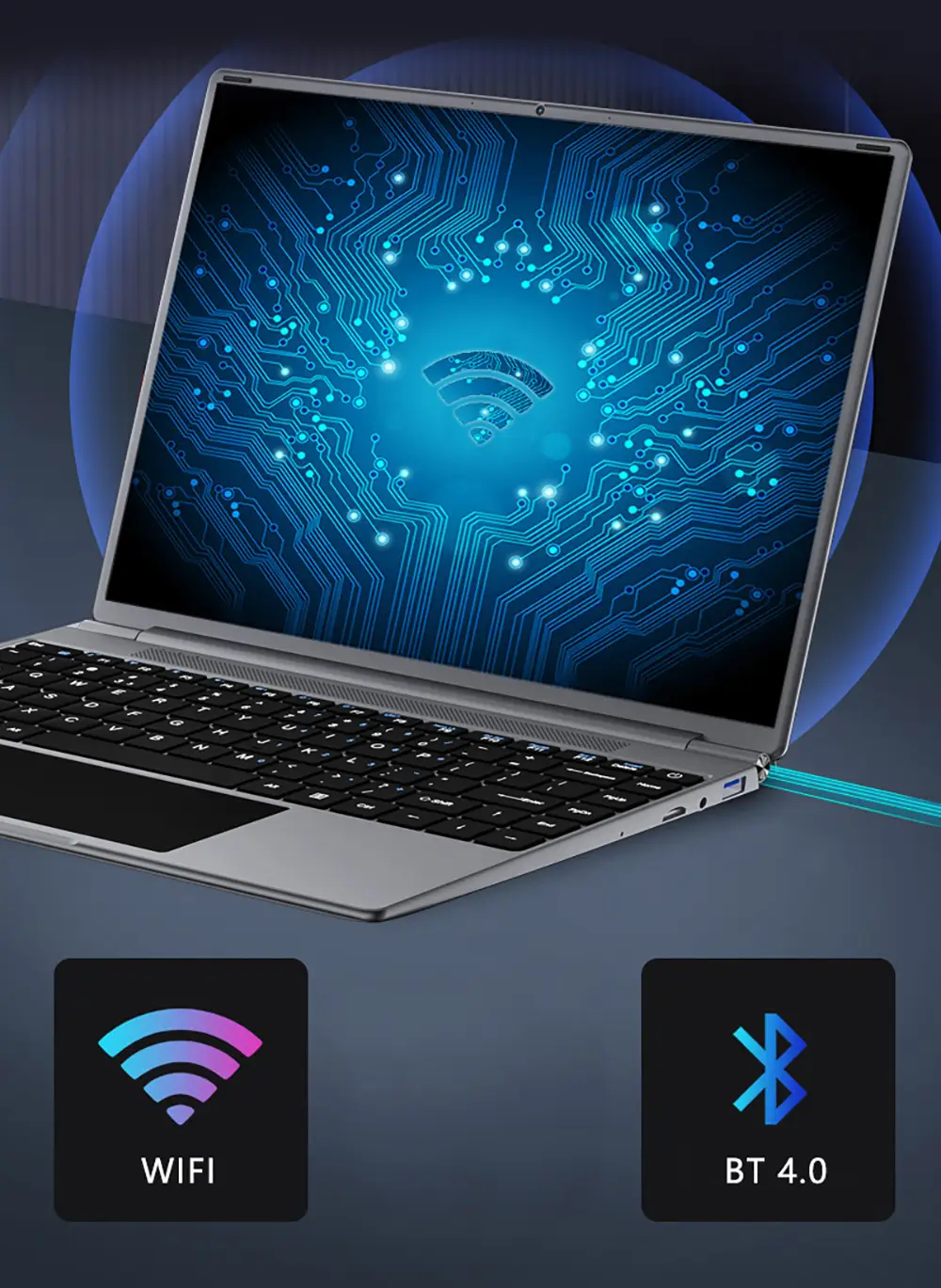 Rich interface
Easily deal with various scenarios
Major Configuration
Type
Details
Descriptions
Remarks
Product Form
Product Form
Notebook
 
Dimenssion
302.2*219*16mm
 
Weight
TBD
 
Material
PC+ABS
 
CPU
Type
Intel® Celeron® Processor N4020
 
Speed
1.1GHz upto 2.8GHz
 
GPU
Integrated
Intel® UHD Graphics 600
 
RAM
SO-DIMM
6G LPDDR4 6G
 
Storage
eMMC
0G
 
M.2 SATA SSD
128G
 
LCD
Screen Size
EDP 13.5 Inch
 
Screen Resolution
3000*2000
VVX14P048M00
Type
EDP 60Hz
 
Battery
Type
Lithium-ion polymer battery
 
Capacity
7.6V 5000mAh
 
Endurance
6h
 
Hardware
Type
Details
Descriptions
Remarks
Camera
Front
100W
USB
Microphone
Built-in
Yes
 
Speaker
Built-in
Left & Right
8Ω1W
Hall
Hall
Yes
 
Biometric
Biometric
,MB reserved
 
Keyboard
Input
Yes
 
Backlight
N/A
 
LED
Power
Blue
 
Charging
Red
Charging Red and Full Red
Num Lock
Blue
 
Caps Lock
Blue
 
KEY
Power
Yes
 
Touchpad
HID-I2C
Yes
 
Fan
Smart
N/A
 
Connectivity
Type
Details
Descriptions
Remarks
Wi-Fi
Built-in
Wi-Fi 802.11 a/b/g/n
 
Bluetooth
Built-in
Yes,BT4.0
 

Interface

Type
Details
Descriptions
Remarks
SD Card
SD Solt
Micro TF ×1
 
HDMI
HDMI Out
Mini HDMI ×1
 
DC
DC IN
φ3.5mm DC 12V/2A
 
Headphone
Built-in
3.5mm with specker&microphone
 
USB
Type-C 3.0
N/A
 
USB 3.0
USB A Type ×2
 
OS
Type
Details
Descriptions
Remarks
OS
Version
Windows 10 Pro
 
Language
Multi-Language
 
I love this laptop. It's screen is absolutely perfect quality picture. My laptop is charged during the night as I sleep. The next day it's work work work & no battery problems. I cannot afford to be down.
I would recommend this product thumbs up...
I use this for my every day work, i thought it would slow down after i loaded it up with the programs i use but not at all, screen quality is great it actually came pretty loaded as well SSD drive and all. booth up time is pretty good as well. worth the buy.
I normally don't write reviews..... but this laptop for this price is great. Is it fast and snappy not really no. Its good for reading and email. Its light weight and small. I wouldn't want it for my only computer. Its great for sitting in the recliner and reading. I'm sure it would be great for school work since it has a good keyboard. Anyway for me its exactly what I was expecting. With a celeron processor its really better than I expected.
For the price this is a pretty good laptop, it does exactly what I need it to do to run my Dnd campaigns and its light enough to not feel terrible lugging it around.
Only problem I've had was that since this isn't a product from a well known brand, finding parts to fix my last one after some water damage was impossible without costing more then the price of the laptop- but, now I have a spare to use to replace parts if the new one breaks.
Bottom line, I love my laptop but be cautious if you tend to spill water on/break laptops regularly
I bought this computer because I am in Online classes and this Computer suited me. Overall I do like the computer the Screen is clear and bright not to much issues with that. The microphone is a little softer but I'm not sure if that's just the way the computer is or if its because I work in a factory and am going deaf. The computer overall is great for the price I paid. The battery does not last as long as I would like it to but it last long enough. It is on the older side with the charging and it does not have a cord that you can hook up to your Xbox or TV. I would recommend this product to friends and family.