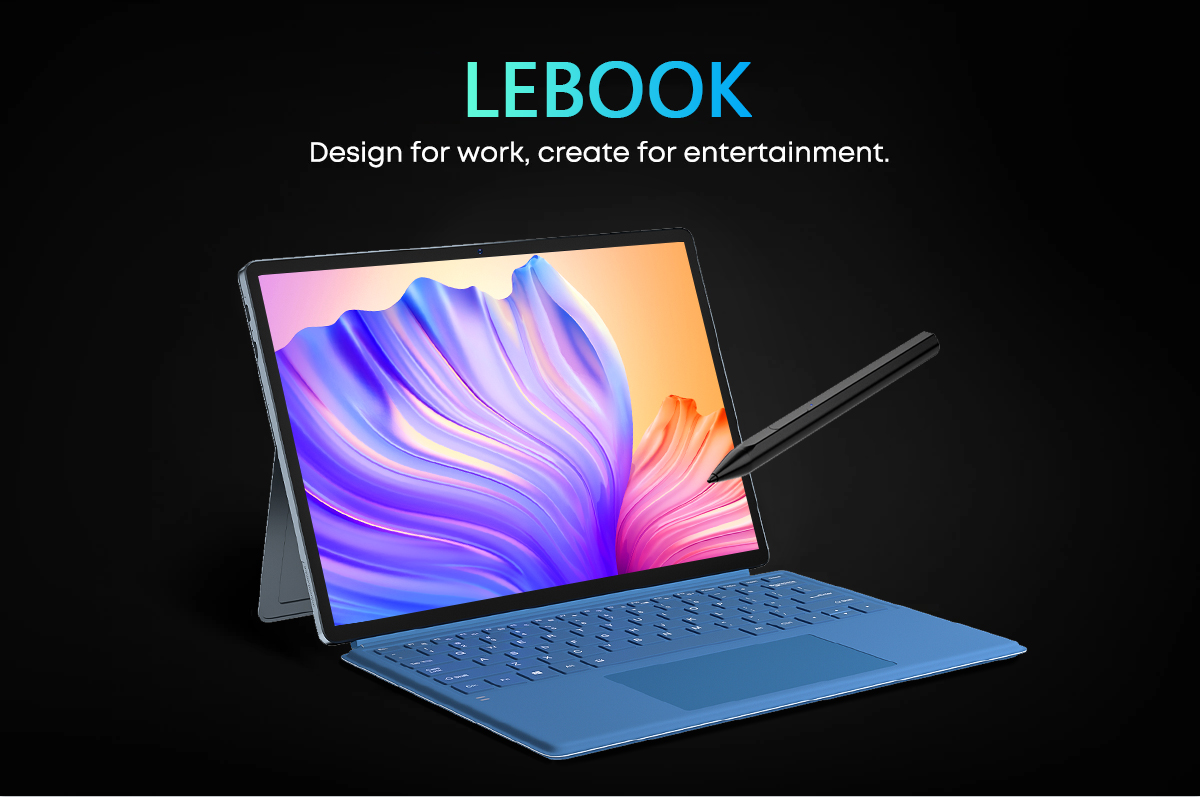 It is equipped with a 12.6-inch full screen with the world's highest screen ratio of 90%, an Intel Core I7-8550U processor, and supports touch screens, capacitive pens and magnetic keyboards. Positioning business office and content to create a two-in-one tablet, focusing on portable mobile productivity.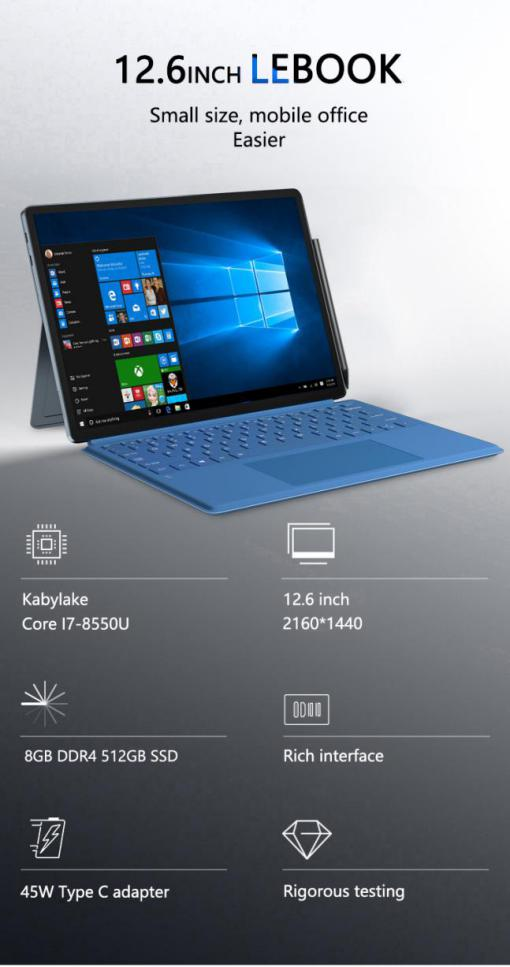 Screen-to-body ratio 90% + 12.6 inch full HD screen
Lebook is equipped with a 12.6-inch full IPS screen with a narrow frame of only 4.5mm, and has the world's highest screen-to-body ratio, making it the world's highest screen-to-body tablet. The screen resolution is FHD, the peak brightness is increased to 400N, and the pixel density is as high as 280PPI. The built-in matrix distributed HiFi speakers fully meet the diverse needs of the business office, content creation, life, and learning.
Lebook uses Windows 11 operating system to bring a smoother, easier, and safer user experience. It can support streaming high-definition resources such as Netflix, Youtube, Amazon Prime Video, Hulu, and so on.
Intel Core I7-8550U
Lebook is equipped with high Intel Core I7-8550U, 14nm process 4-core CPU, and Intel® UHD Graphics 620 GPU, which can dynamically adjust multi-core to ensure the balance of performance and power consumption. The Antutubench score easily exceeded 200,000, and collaboration, communication, connection, and sharing were unimpeded, and the powerful mobile productivity was easily released.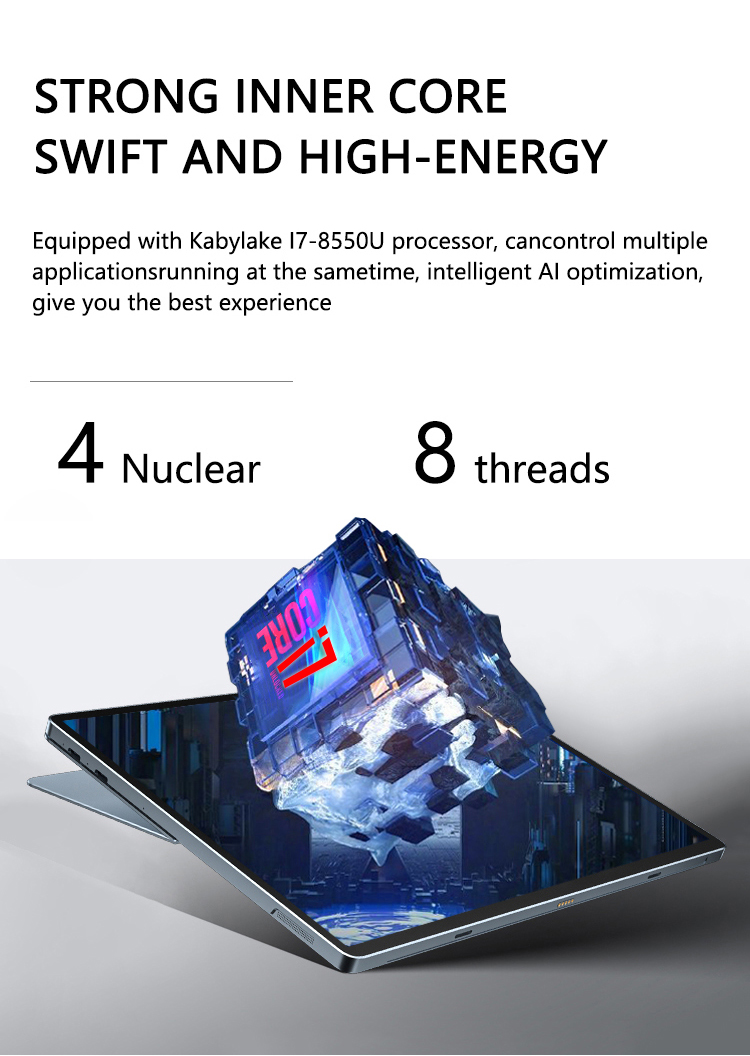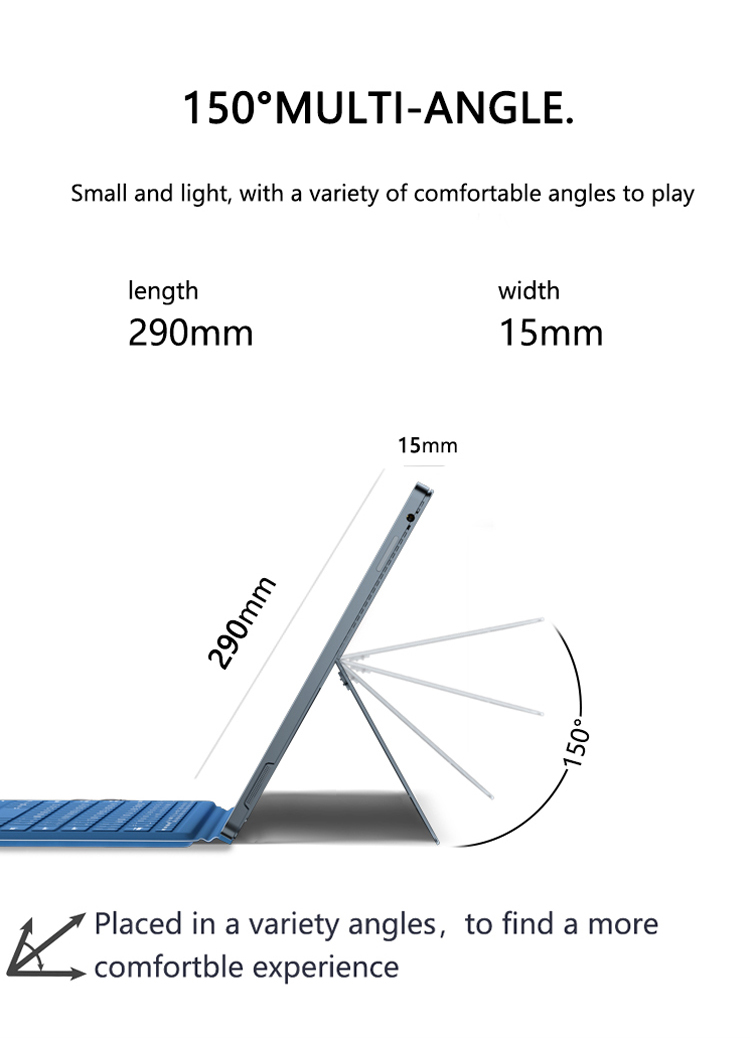 15mm 150 degree rotating support, thin and portable high-end business aesthetic style
Lebook is a high-end customized metal body with a thickness of only 15mm and a weight of only 1138g. The back cover follows Morandi's color aesthetics concept, creating a comfortable feel and light luxury texture. The thin and light body is integrated with a two-in-one tablet to realize multi-scenario applications, showing a simple business aesthetic style. The stylus is fast and efficient, allowing original inspiration for office, design, and creation time. Equipped with a full-size Bluetooth keyboard, bringing a portable experience.