Kuu is a Chinese custom laptop brand that has recently emerged by producing low-cost laptops. Today we have a review of its latest laptop, the KUU A10 laptop, which comes in a 15.6-inch FHD with thin frames and is very light, and weighs 1.4kg. This is what makes the notebook the ideal choice for office work and for entertainment from anywhere, anytime. And as usual, full details are in the review.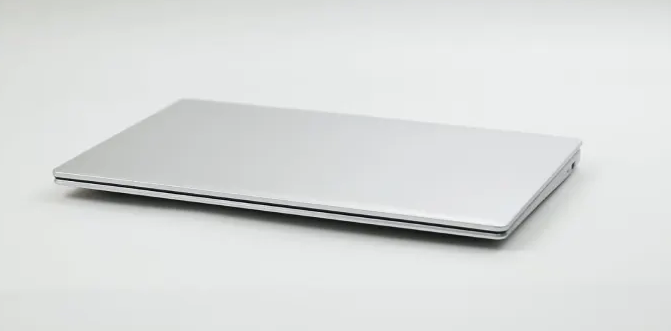 KUU A10 Laptop Features:
15.6-inch 1920 x 1080 IPS FHD screen
Intel Celeron J4125 Quad-core, Intel®HD Graphics 600
LPDDR4 8GB RAM + 256GB SSD ROM 3200Mbps
38Wh capacity battery for 5-8h working time
WIFI 2.4G+5G Wireless Dual-band
18.65mm, 1.4kg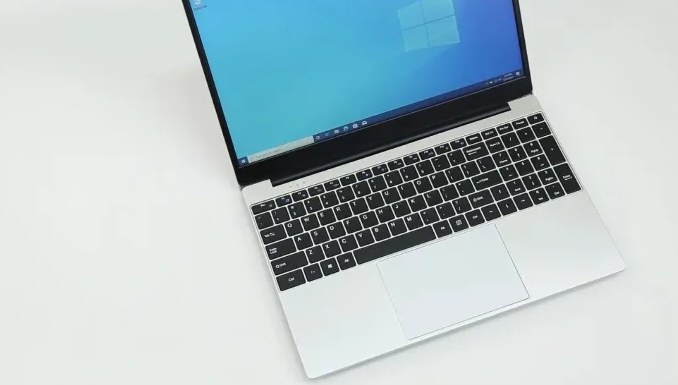 Design and build quality:
The KUU A10 laptop in terms of design is simple and beautiful and as a size, it is small with dimensions of 37.5 x 24.5 x 2.2 cm. The entire body is made of high-quality polycarbonate material, which makes it extremely lightweight, not exceeding 1.4 kg, so you can take it with you wherever you want, work, study, or even use it for leisure.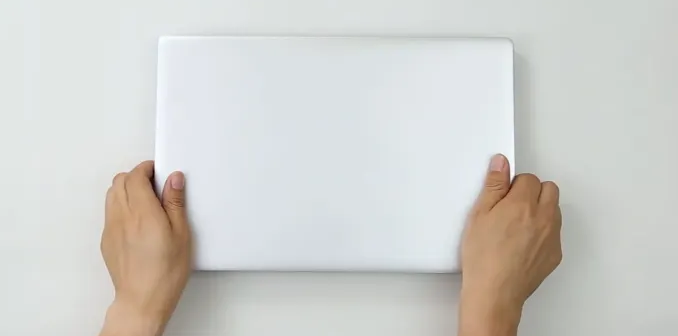 The screen is somewhat large at 15.6 inches and it is beautiful that the 5 mm frame is ultra-thin, which makes the screen give you a better visual experience compared to laptops that have a larger screen-to-body ratio. If you are wondering about a webcam at the bottom of the screen, its location looks a bit strange.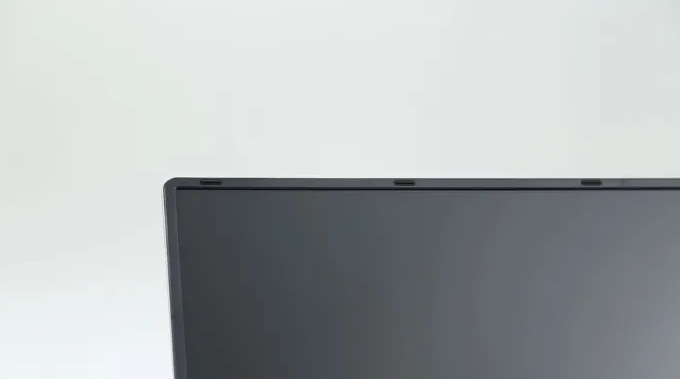 The ports here are few, but this is considered normal for a laptop in this category and this thin, as it includes two USB 3.0 ports on both sides, a Mini HDMI video output, a 3.5 mm audio jack, and a DC port. For more ports, the solution is to use a multi USB hub.

The keyboard is black and full size (Qwerty) with backlit, comfortable to use and less noise even the touch is smooth, very suitable for office work for long periods. The mouse was also smooth, with a large area for ease of use.

Screen Quality:
The KUU A10 notebook offers a 15.6-inch Full HD IPS display with a resolution of 1920 x 1080 pixels that captures every detail of vivid color while reducing energy consumption by half compared to conventional monitors, with only 5mm ultra-narrow bezels, which makes the entire screen have a higher screen ratio To the body, to give you an extraordinary viewing experience by viewing more content.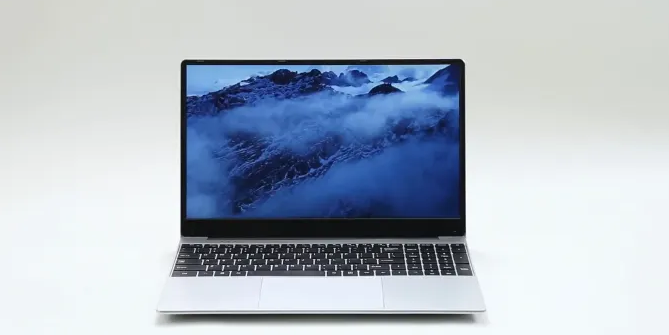 Hardware And Performance:
The new KUU A10 laptop is equipped with an integrated Intel HD Graphics 600 GPU and a 9th Generation Intel Celeron J4115 Quad-Core processor running at 1.8-2.5 GHz with 14 nm manufacturing accuracy. This is why it's intended more for notebook devices and for office work and multimedia playback.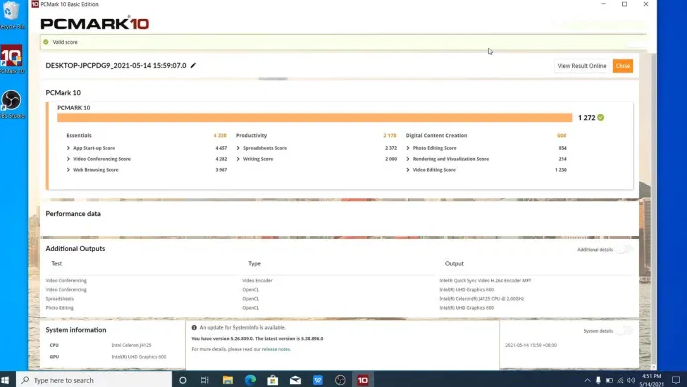 For greater capabilities, we have 8 GB of LPDDR4 RAM and 256 GB of SSD with a speed of 3200 Mbps read/write faster and less power consumption, and we can add M.2 up to 1 TB through the access slot in the back.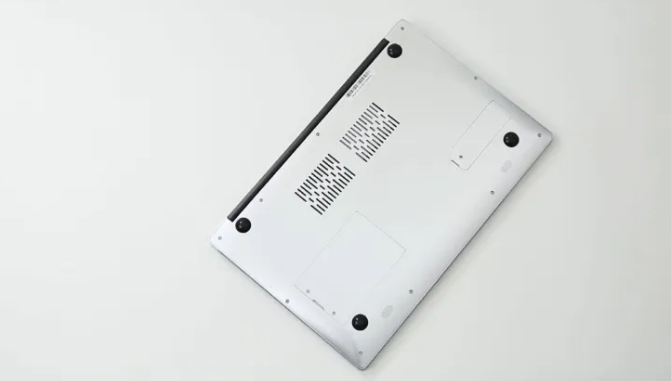 In short, the laptop can run some light games and programs with complete ease, even with multitasking, it will not face any problems. At the same time, heavy tasks may make it produce a lot of heat even though it contains a fan to dissipate heat, so as we have said more than once, it is geared more to office work and entertainment than surfing the net to playing light games, so don't worry, it will be a great investment.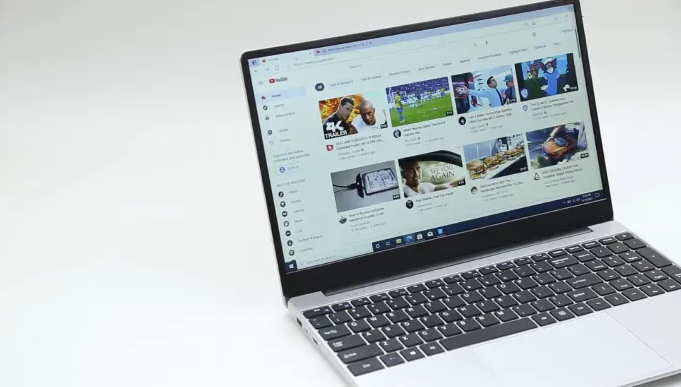 For connectivity, the KUU A10 includes 2.4G + 5G Wi-Fi 802.11n aC Double Band and Bluetooth 4.0, making the signal more stable and smooth.
This notebook has a front camera for video chatting and taking pictures with a resolution of 0.3MP which is enough to allow you to video chat with family and friends with ease while the built-in microphone picks up the sound clearly. Even the dual standalone speakers were loud with a resonant sound effect.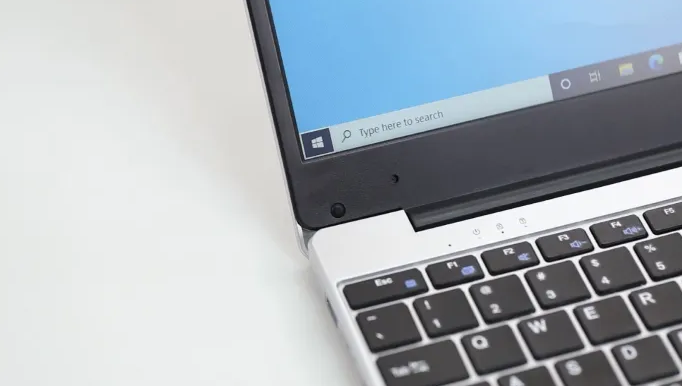 All of this is managed by the OS is Windows 10 Home 64 bits.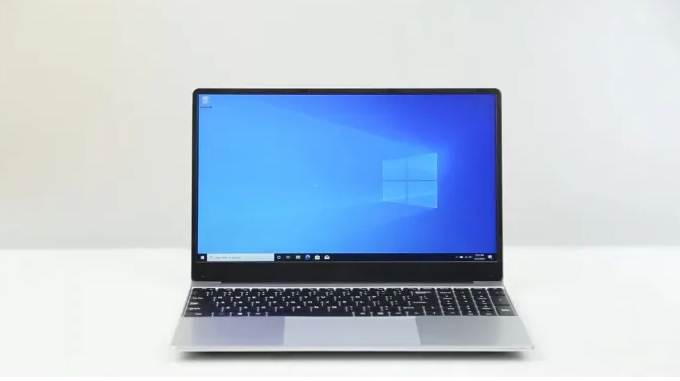 Battery:
In the end, KUU A10 is equipped with a high capacity 38Wh lithium battery equivalent to 5000mAh for autonomy ranging from 5 to 8 hours depending on the use, if the battery is insufficient, the 12v / 3a adapter can bring higher input current to make The charging speed is faster which means you will get long working time with fast charging speed.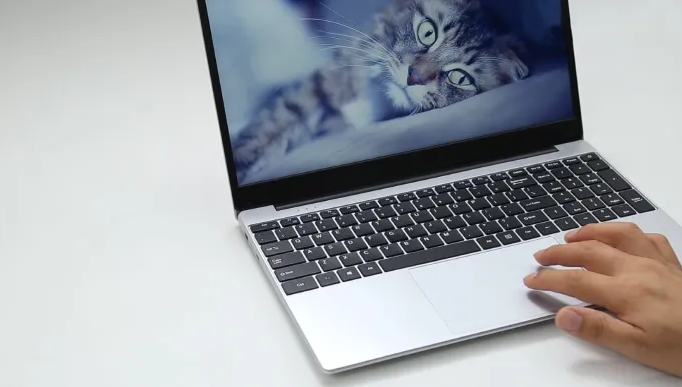 Conclusion:
The KUU A10 Notebook is a good deal and this depends on your needs, it comes at an affordable price and also has great specifications such as in terms of screen, battery, and processor even the slim design has a role.
Package content:
KUU A10 Laptop
Charger
Users Manual
Warranty Card
KUU A10 Laptop Specification:
Brand: KUU
Model: A10
Color: Silver
Material: Plastic
Screen Size: 15.6"
Product Size: 14.17" x 9.37" x 0.73"
Net Weight: 1.4kg
CPU: Intel Celeron J4125 Processor 4M Cache, 2.0GHz(up to 2.70GHz), 4 Cores, and 4 Threads.
GPU: Intel UHD Graphics 600
Operation System: Windows 10 Pro
Memory: 8GB DDR RAM
Storage: 256GB SSD (M.2 2280)
Screen: 15.6" 1920 x 1080 FHD IPS/TN Screen
Keyboard: 100 keys English keyboard (without backlit)
Webcam: 0.3M HD camera
Speaker: built-in 2 stereo speaker
Battery: 37Wh lithium-polymer battery
Network: Dual-band WIFI, 2.4G/5G 802.11 a/b/g/n/ac
Bluetooth: 4.0
Interface:
2 x USB 3.0
prise casque 3,5 mm
mini HDMI
port DC
Source: https://techxreviews.com/kuu-a10-laptop-review/