Welcome to the Thanksgiving Day event organized by KUU!
Every fourth Thursday in November, the American people welcome their most important traditional holiday-Thanksgiving! KUU is a Chinese brand established in 2019. It is an enterprise specializing in the design and production of notebook computers. So far, we have achieved very good results. In order to repay everyone's love, we decided to hold a large Thanksgiving promotion. During the promotion period, we will lower the price of the goods. Isn't it super cool?
During this event, we launched the upgraded version of the A8S PRO laptop, the upgraded version of YOBOOK YOBOOK M and YOBOOK PRO, G3, and KUU flagship product A5.



KUU Yobook Pro laptop: is an upgraded version of Yobookm and Yobook laptops. Equipped with Intel Celeron j4125 processor, the performance improvement is very obvious. You can use it to handle daily office affairs and even some professional designs. Its 13.3-inch small body is very portable. Yobookm notebook computer is a notebook computer that pays attention to cost performance. In the current market environment, it is difficult for us to find a new laptop with a price of less than $300. Yobookm is one of them. It is equipped with an Intel Celeron n4020 processor and a 3K resolution screen. This is a very good gift choice.
KUU Yobook pro laptop: 405 → 365$
KUU Yobook m laptop: 295→265$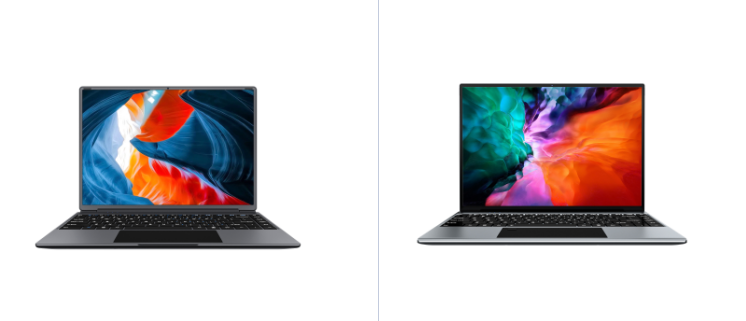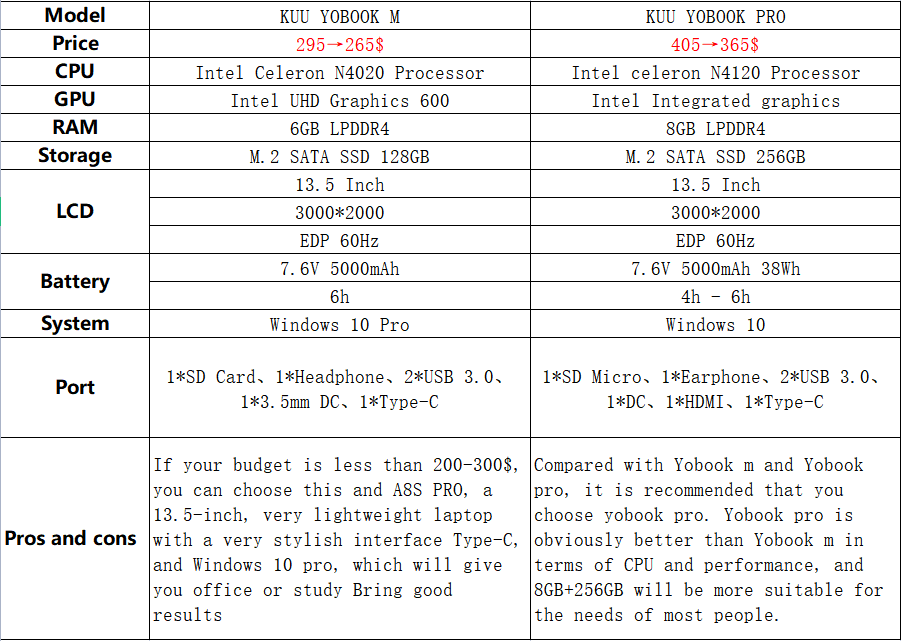 KUU A8S Pro laptop: Do you remember the KUU A8S laptop? A8S is the classic model of KUU. Recently, we launched its upgraded version: A8S pro. Compared with A8S, the CPU of the A8S pro is upgraded to Intel Celeron j4125. The overall performance is 30% higher than A8S. A5 is KUU's flagship product, and it is also KUU's best-performing laptop. Equipped with Intel Core i5 11300h processor, strong performance.
KUU A8S pro laptop: 339→299$
KUU A5 laptop: 759→699$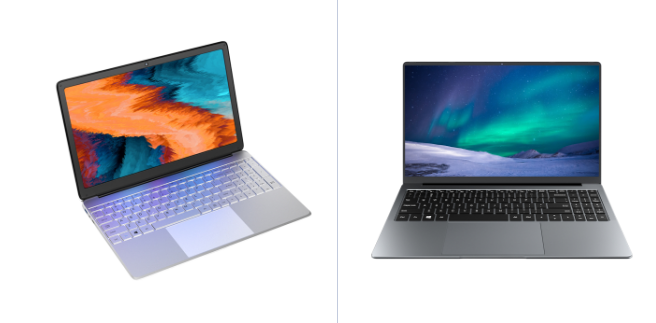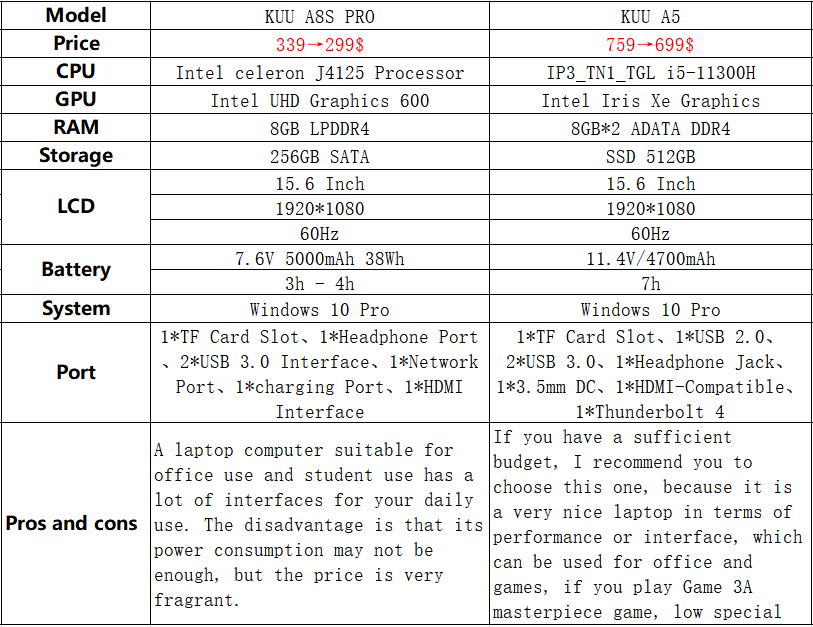 KUU G3 is an office laptop equipped with an AMD Ryzen processor, using AMD R5 4600h processor. Its performance is more than twice that of previous KUU laptops. Even now there are AMD notebooks from Lenovo and Hewlett-Packard brands on the market. The price of G3 is much better than theirs.
KUU G3 laptop: 659→559$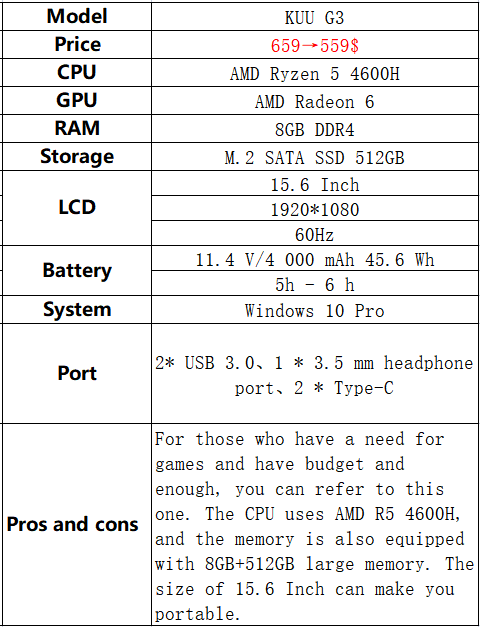 All computers purchased during the event will be given a complimentary computer bag
Activity time: November 25
-------------------------------------------------------------------------------
Ok, this is the parameter table of our event. After reading it, you probably know which laptop you are suitable for.
I hope everyone knows how to choose the model for this event. If you have any questions, you can consult online. I wish you a happy purchase!